VARCHASWA 2023YMT Ayurvedic medical college's Atharva council hosted Inter college Volleyball competition on 11 february 2023. Total 8 teams participated from different colleges  Final Match was played between BSDT Ayurved Mahavidyalay Wagholi and YMT ayurvedic medical college. Winner was BSDT Ayurved mahavidyalay and was given prize of 5000rs and Trophy. Runner was YMT AC and was given prize of 3000rs.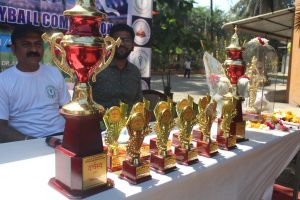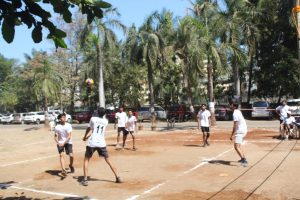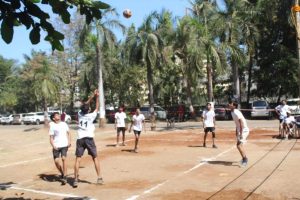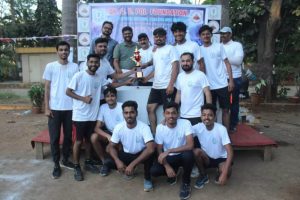 Sports week
Last month, sports week was held in our college from 6th Feb 2023 to 10th Feb 2023.The reporting time for all teachers and students was 11.00 am. Approximately 400 students participated in sports activities.
The programme began with Bhoomi Pujan, done by our Dean Dr.Sanjeev Yadav sir, Vice-principal Dr. Ninad Sathe sir, Vice-president Dr. Abhijit Ghadge sir and Sports Chairmen Dr. Sharadkumar Salunkhe sir and Dr. Viraj Kelkar sir.
After this all the students were lined up for commencing the sports week. Various sports like box cricket, dodgeball, tug of war, kabaddi, kho-kho, badminton, chess, carrom, table tennis, volleyball etc were conducted. On 4th Mar 2023, the prize distribution ceremony was conducted in which winners and runner-ups of the conducted sports were felicitated by our Dean Dr.Sanjeev Yadav sir. Every year this week fills joy and energy within students. They eagerly wait and love to be a part of the sports week.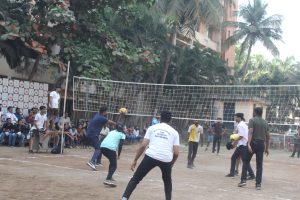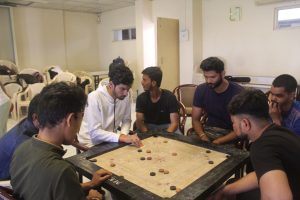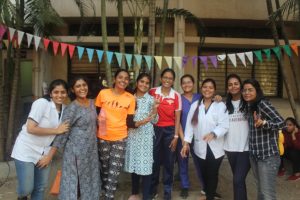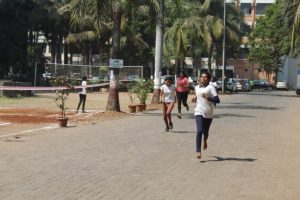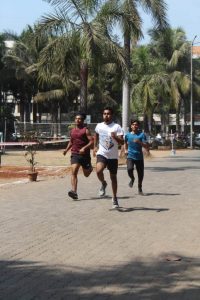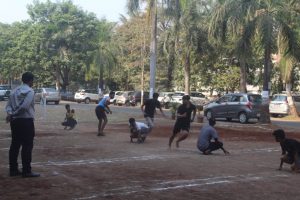 Sports events are organized by Students Council every year. These are mainly categorized into 2 groups i.e. Indoor & Outdoor games. Indoor games like carrom, table tennis , chess are arranged for Boys , Girls and mixed category.Outdoor games like Cricket, volleyball, are arranged for Boys and Girls separately. Throw ball is arranged exclusively for girls. Badminton is for Boys, Girls and mixed category.A huge play ground for outdoor games and facility for indoor games is available. The students have been regularly taking part in all sports competitions at inter college, state and district level.
Our college actively participates in M.U.H.S sports event. From last 10 years our college is organising Zonal trials for Ashwamedh i.e. M.U.H.S sports activity
Ashwamedh -2018 , Zonal selection trials was organized at KARNALA Sports Academy , Panvel . From which 25 students where selected from our college for INTER ZONAL Selection Trials which was held at MGIMS COLLEGE Wardha
Further 5 students where selected for M.U.H.S Team
They are :
Aarti Dumbre – kho-kho
Priyanka Chavan – kho-kho
Seemadevi Patil – kabaddi
Abhijeet Bhabad – volley ball
Vipul Sonawane – volley ball
Students council organised Sports week DATED : 28 TO 1 Feb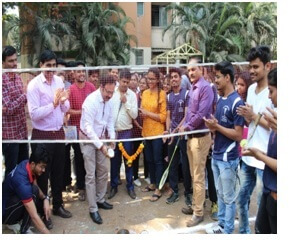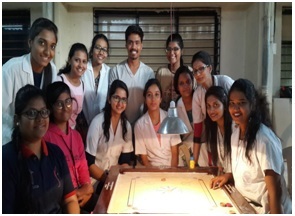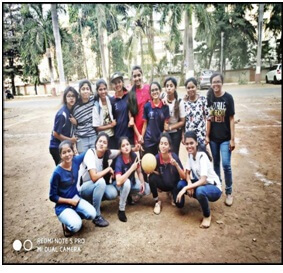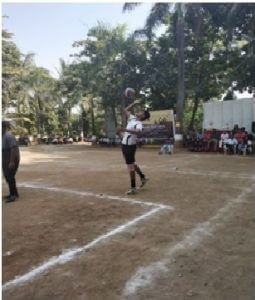 | | | |
| --- | --- | --- |
|      Carrom |                  UG |                  PG |
|           SINGLES ( G) | 1.Akhila Chiluka | 1.Pranita Mule |
|   | 2.Arham Shaikh | 2. Sheetal Mane |
|           SINGLES (B) | 1. | 1. Gaurav Sangam |
|   | 2. | 2.Jaideep Patne |
|          DOUBLES (G) | 1.Akhila C & Dakshata D |   |
|   | 2.Akshata B &Jayashree |   |
|   |   |   |
|   |   |   |
| | | |
| --- | --- | --- |
|         Table Tennis |                UG |                     PG |
|              SINGLES (G) | 1.Hemangi Prajapati |   |
|   | 2.Sejal Pathare |   |
|           SINGLES (B) | 1.Shreeram Bhatkande | 1. Ravindra Bhimrot |
|   | 2.Atharva Karnik | 2.Gaurav Sangam |
| | | |
| --- | --- | --- |
|          Badminton |                UG |                 PG |
|             SINGLES (G) | 1. Vaishnavi Jugdhar | 1.Pranita Mule |
|   | 2.Arpita Patwardhan | 2.Sanyogita |
|             SINGLES (B) | 1.Sanket Ingale | 1. Jaideep Patne |
|   | 2.Akshay Patil | 2. Prathamesh |