The Library is a centre of knowledge, which quenches the thrust of our faculty and students. Our library is one of the oldest and is a mine of printed and electronic learning materials, housed in well ventilated spacious halls with pleasant atmosphere. It is adequately equipped with specially designed furniture's. We have subscribed sufficient number of books including reference books, periodicals, national, international & technical journals for enriching the knowledge of faculties & students. The library is equipped with an LCD projector and broadband internet and Xerox facilities. Our library is rich and catering the needs of both Under Graduate and Post Graduate sections. We have made separate seating arrangement for our staff, boy's & girl students, library processing room and computer section.
Collection and Services Provided to Users :
01
Total collection of documents:-
Books including Book Bank : 15359

National Journals & magazines : 83

International Journals : 06

Non-Technical Journals : 32

CD's/DVD's : 358
Information display and notification services.

Internet facility and library digital resources accessibility.

Circulation services.

Reference and referral services.

Photocopy and printing services.

Bibliographic compilation.
03  Newspapers in Library (English, Hindi & Marathi):-
Indian Express Sakal

Times of India Loksatta

DNA Pudhari

Lokmat Maharashtra Times

Navbharat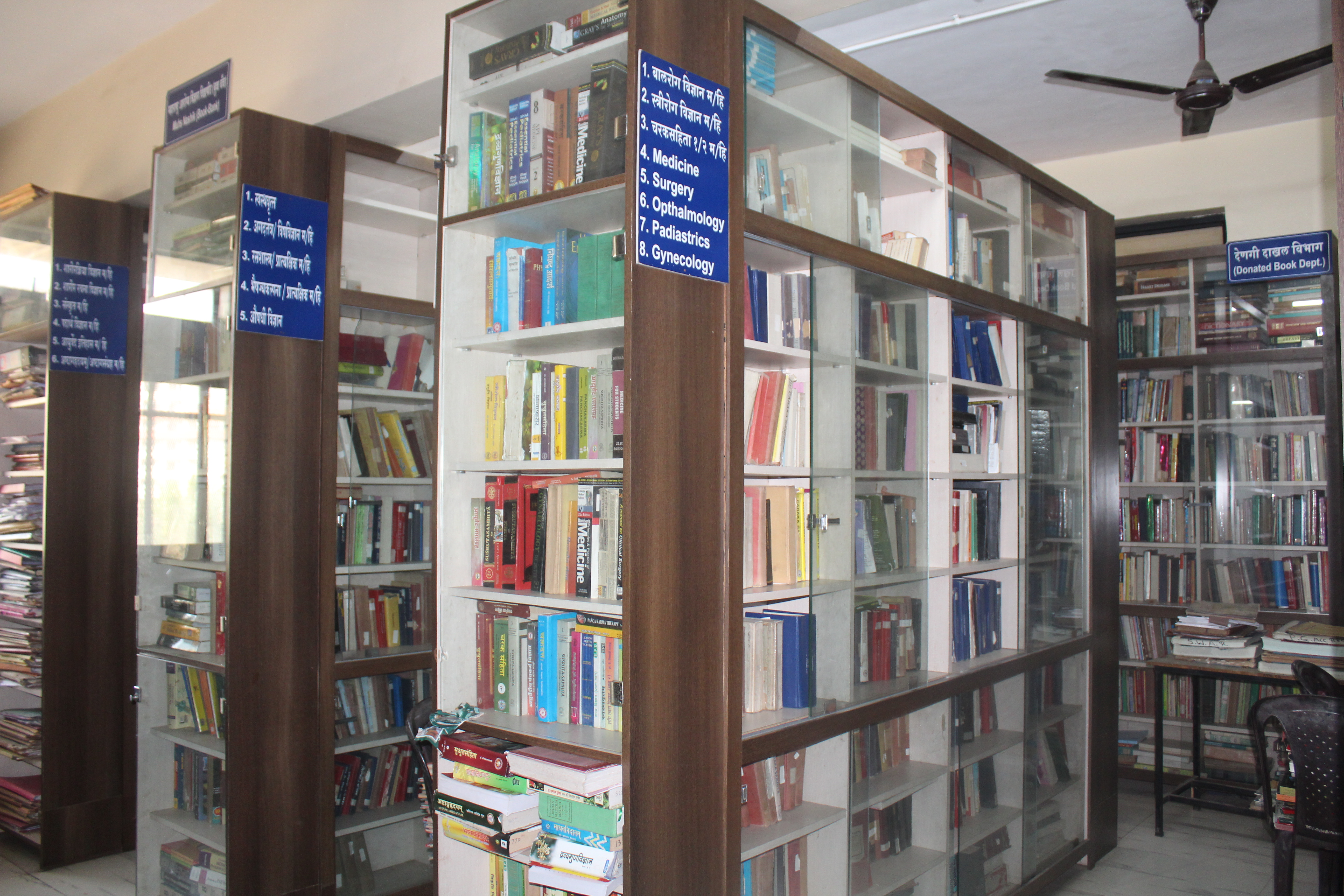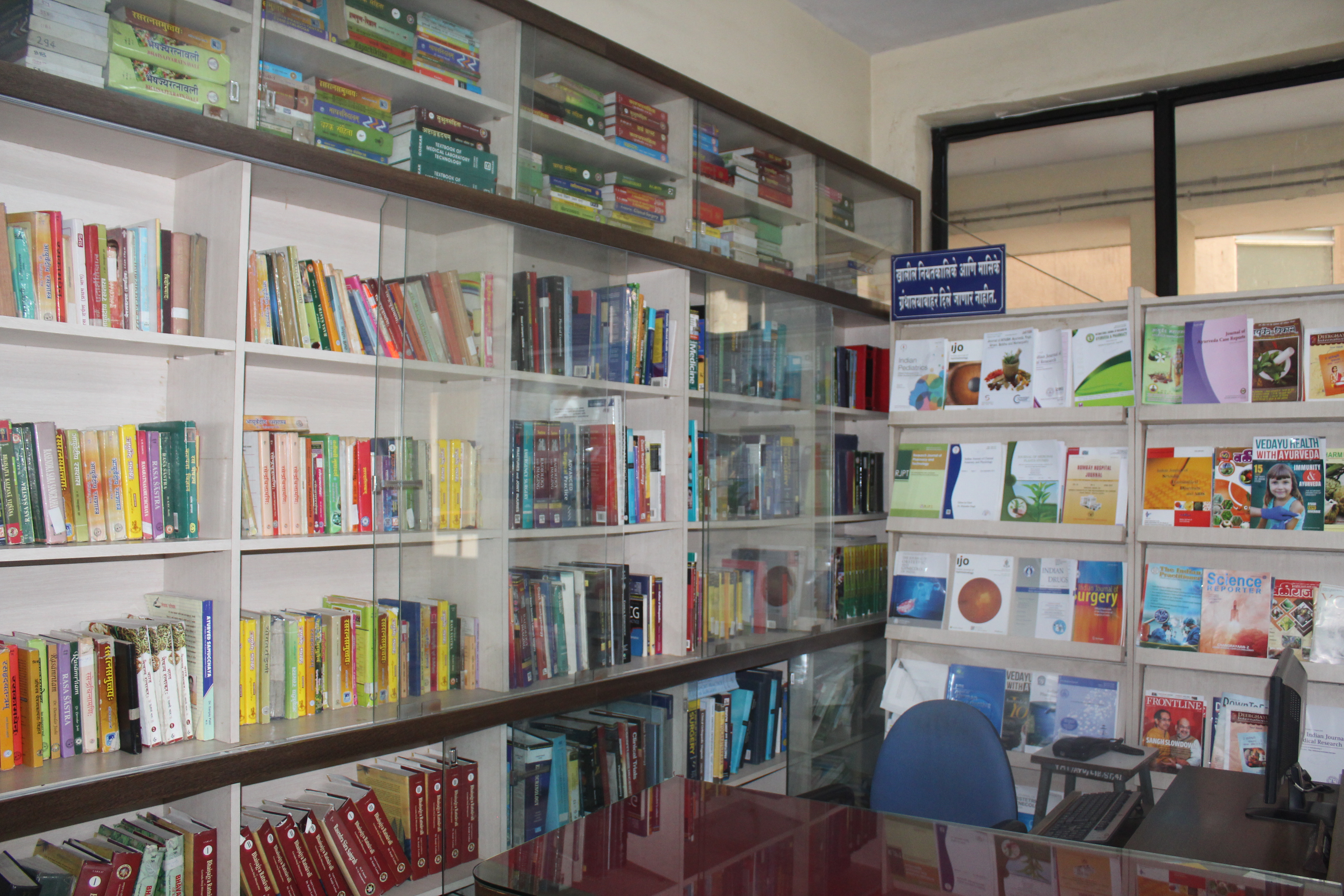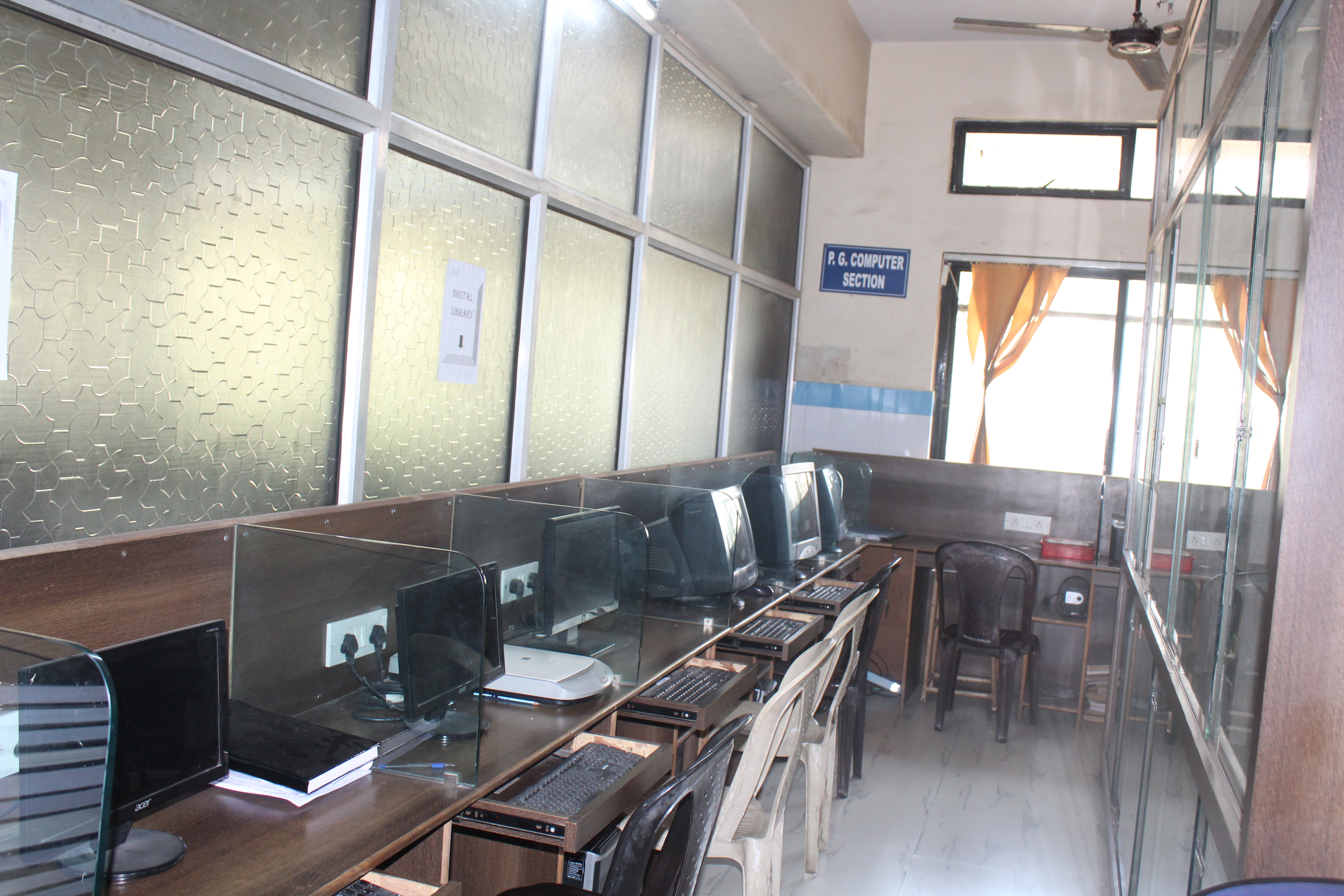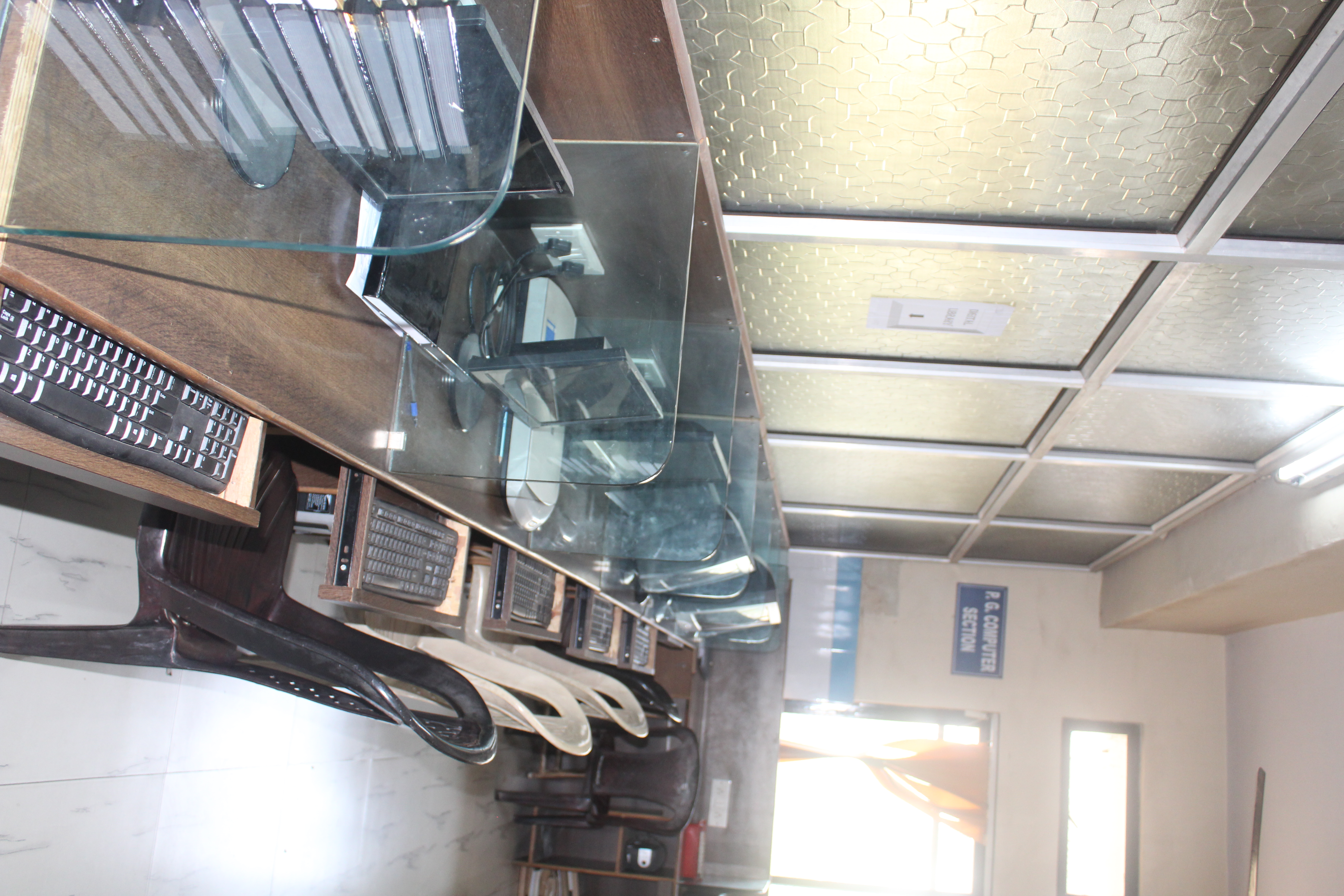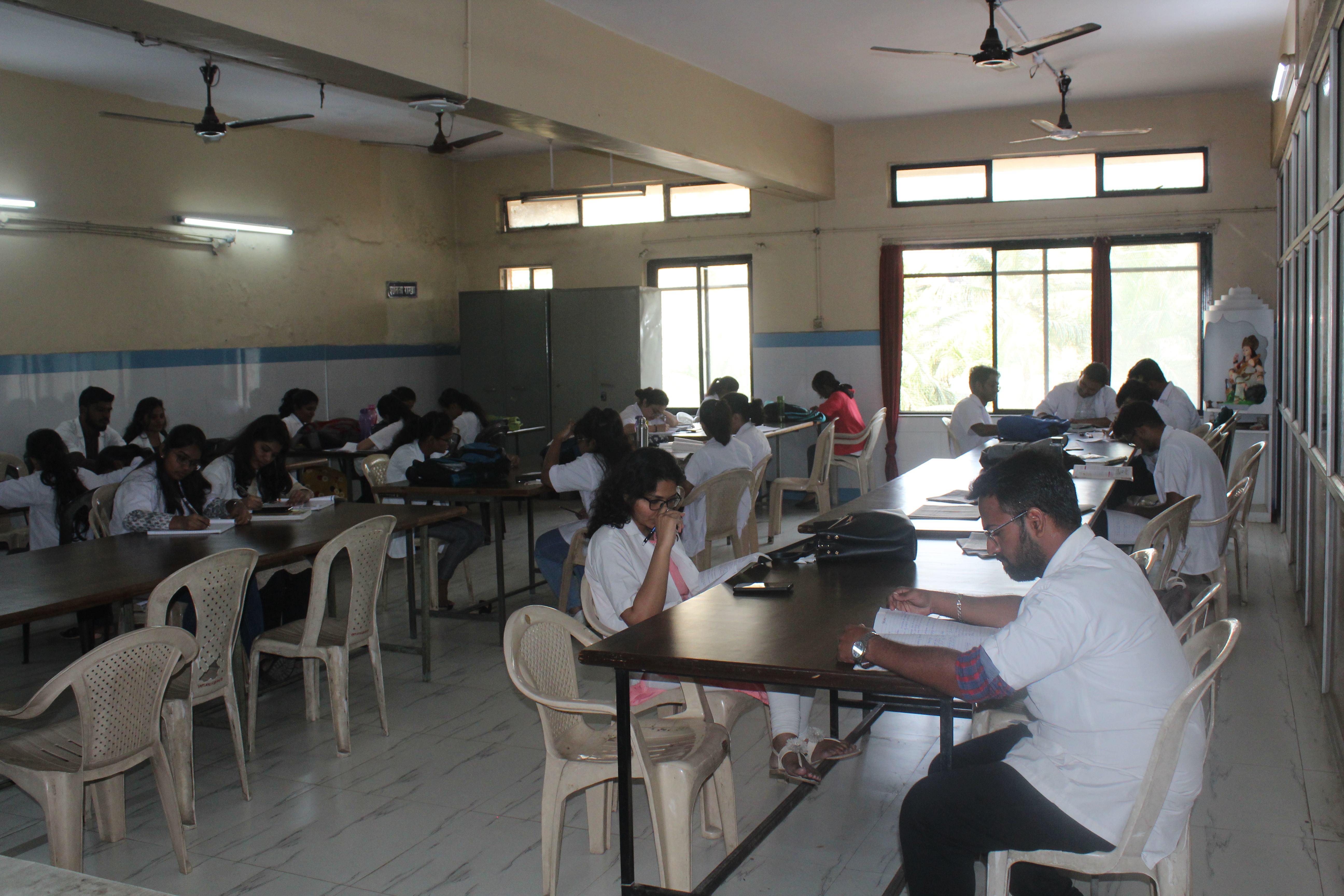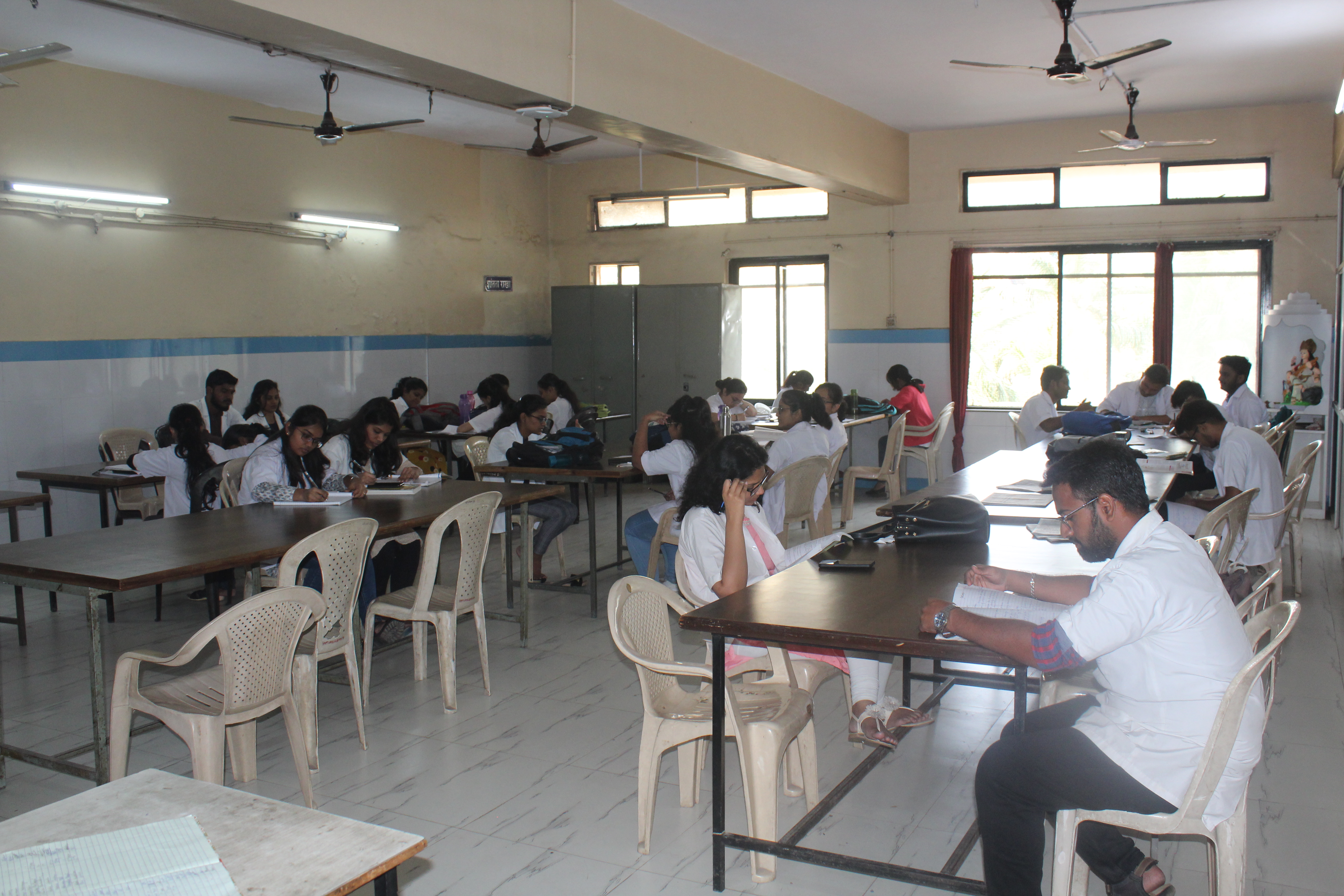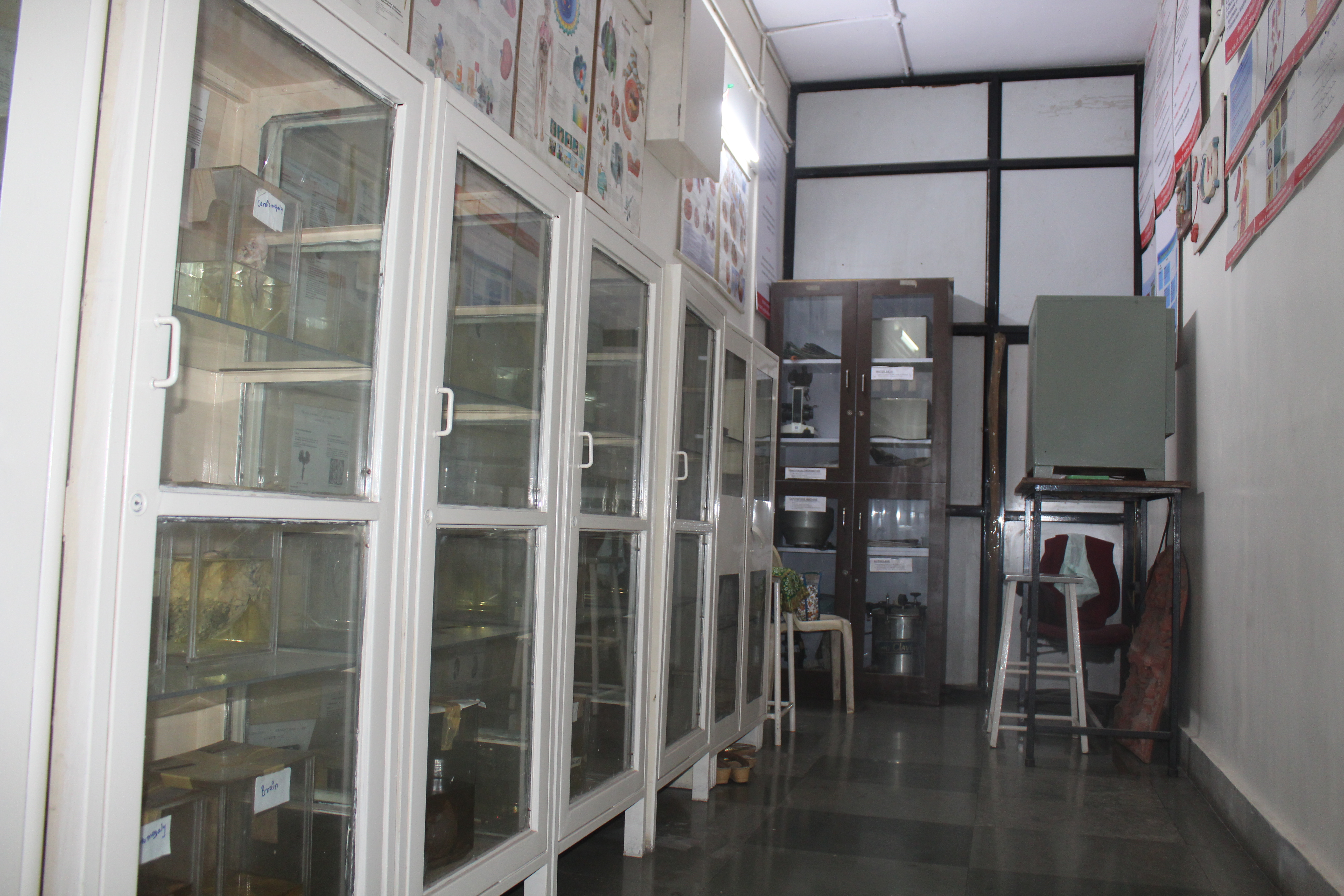 For conducting practical's and experiments for Under Graduate and Post Graduate students, the college has following sophisticated and fully equipped laboratories:-
Sharir Kriya Laboratory.
Sharir Rachana Laboratory / Dissection Hall.
Dravyagun Laboratory.
Rasashastra Bhaishajya Kalpana Laboratory.
Rognidan Laboratory.
Post Graduate Research laboratory
Though Ayurveda and other systems have their own diagnostic tools, modern medical technology is used to improve the ancient principles. In this clinical laboratories, many useful investigations are carried out. This helps in validating the diagnosis made on the basis of Ayurvedic principles and also helps in monitoring the progress in treatment. Our staff and technicians manning these laboratories helps the clinical students to obtain practical approach to diagnosis.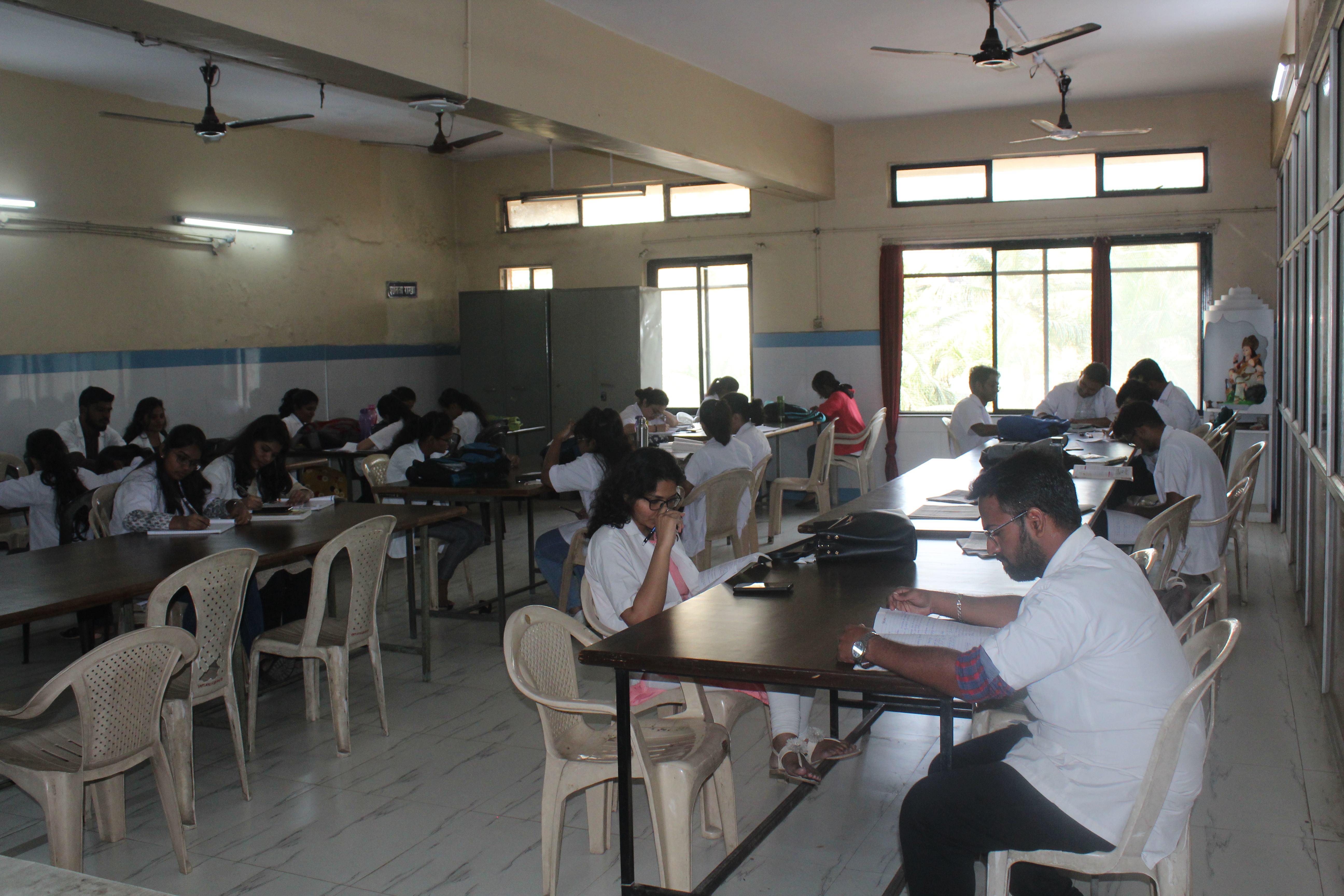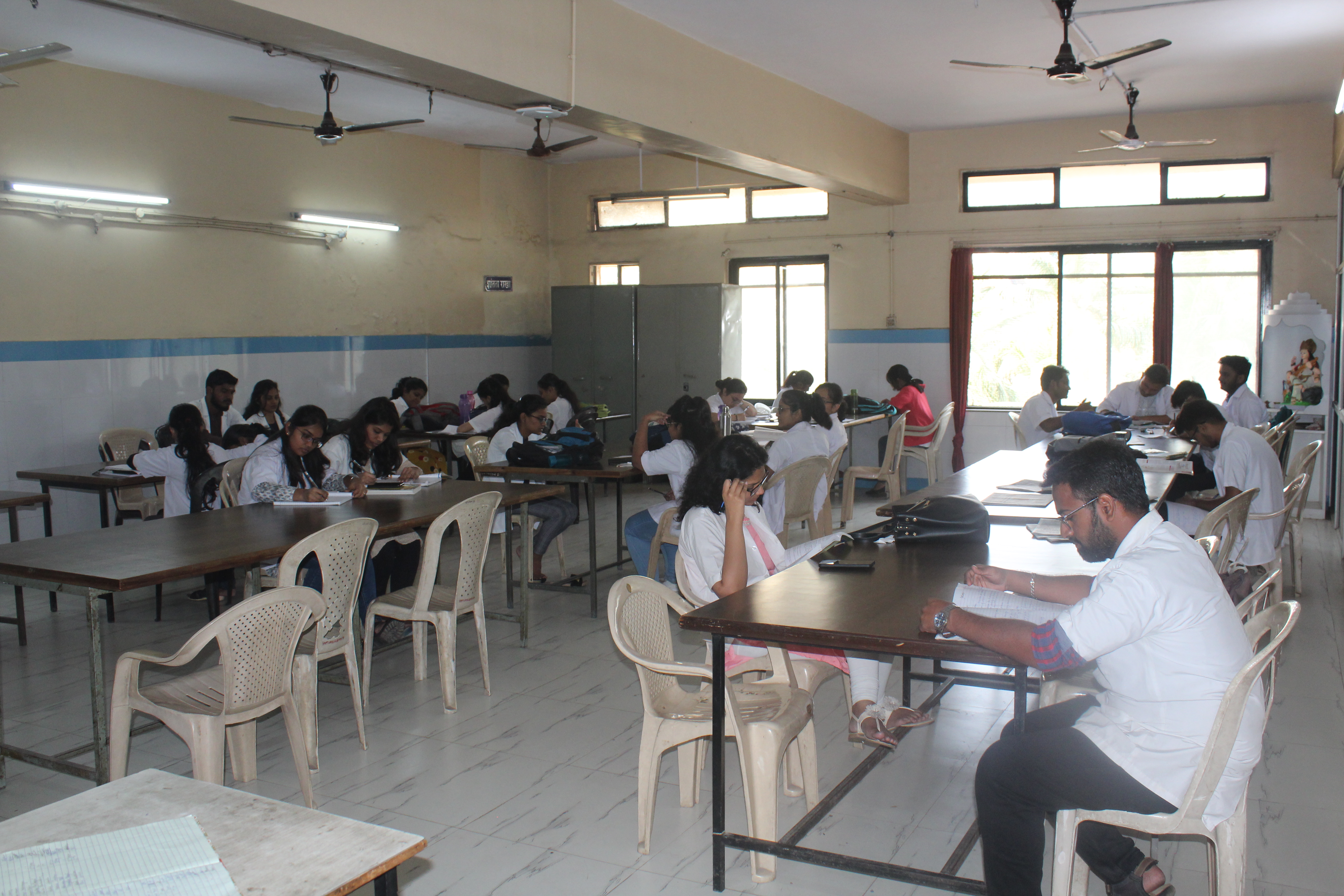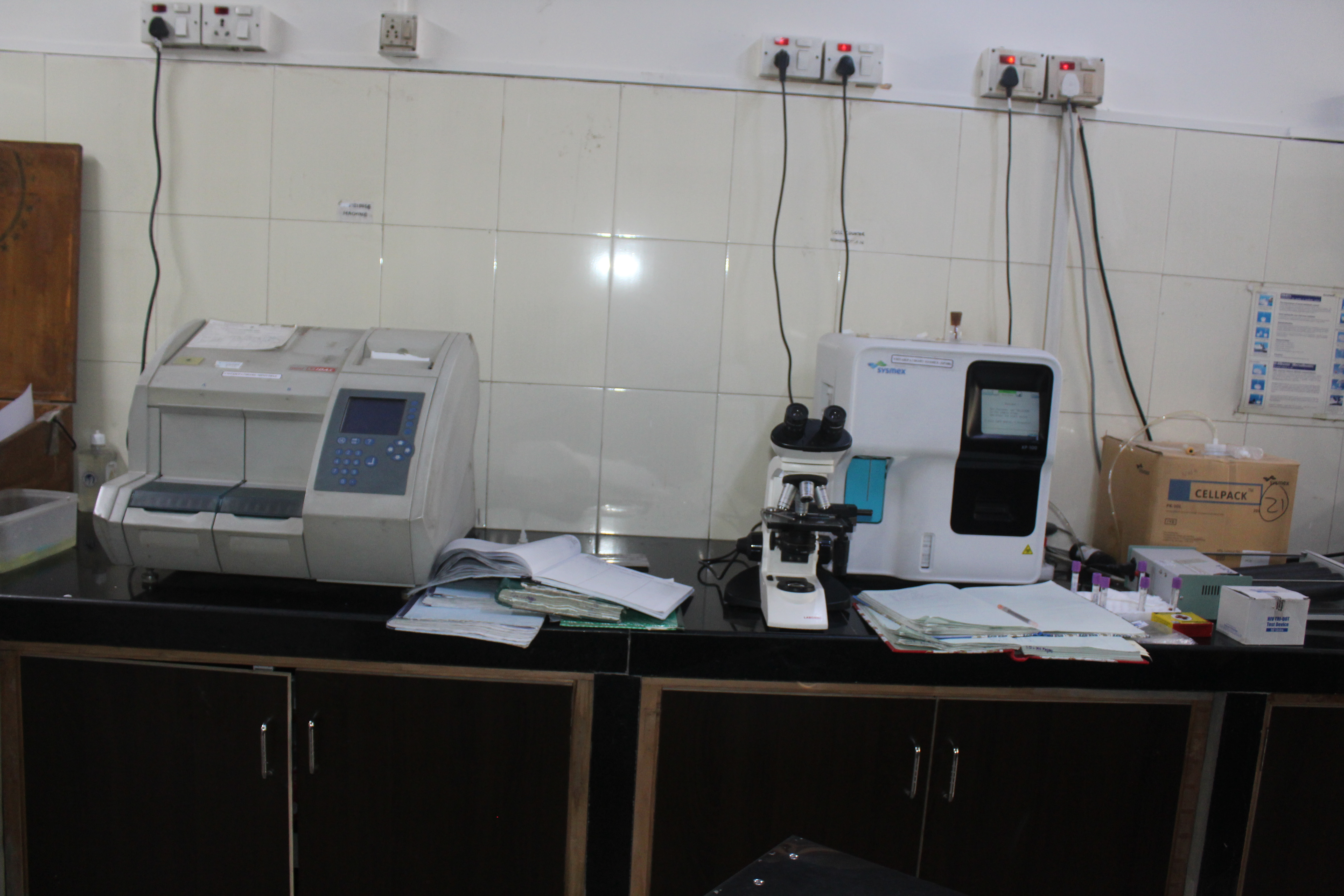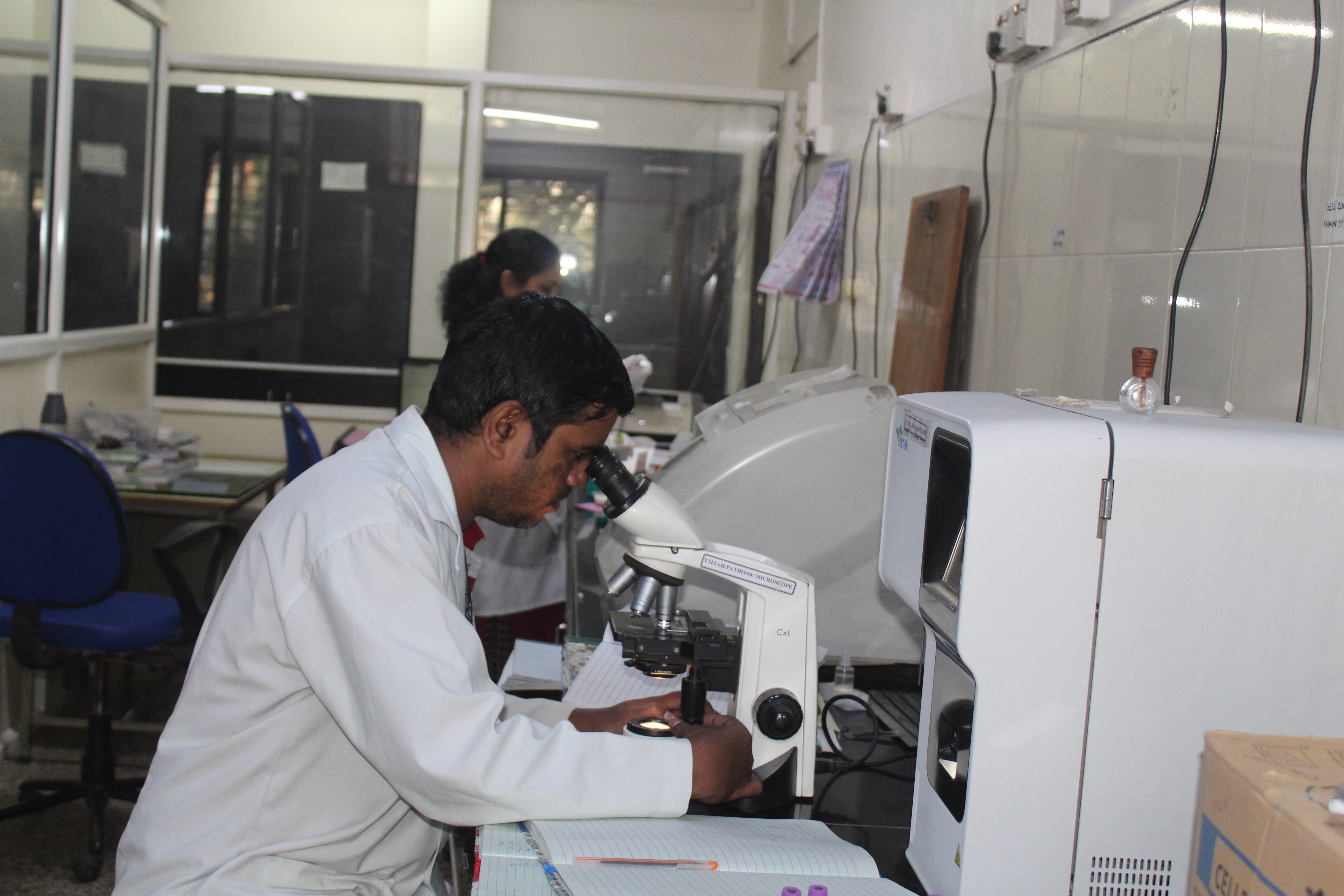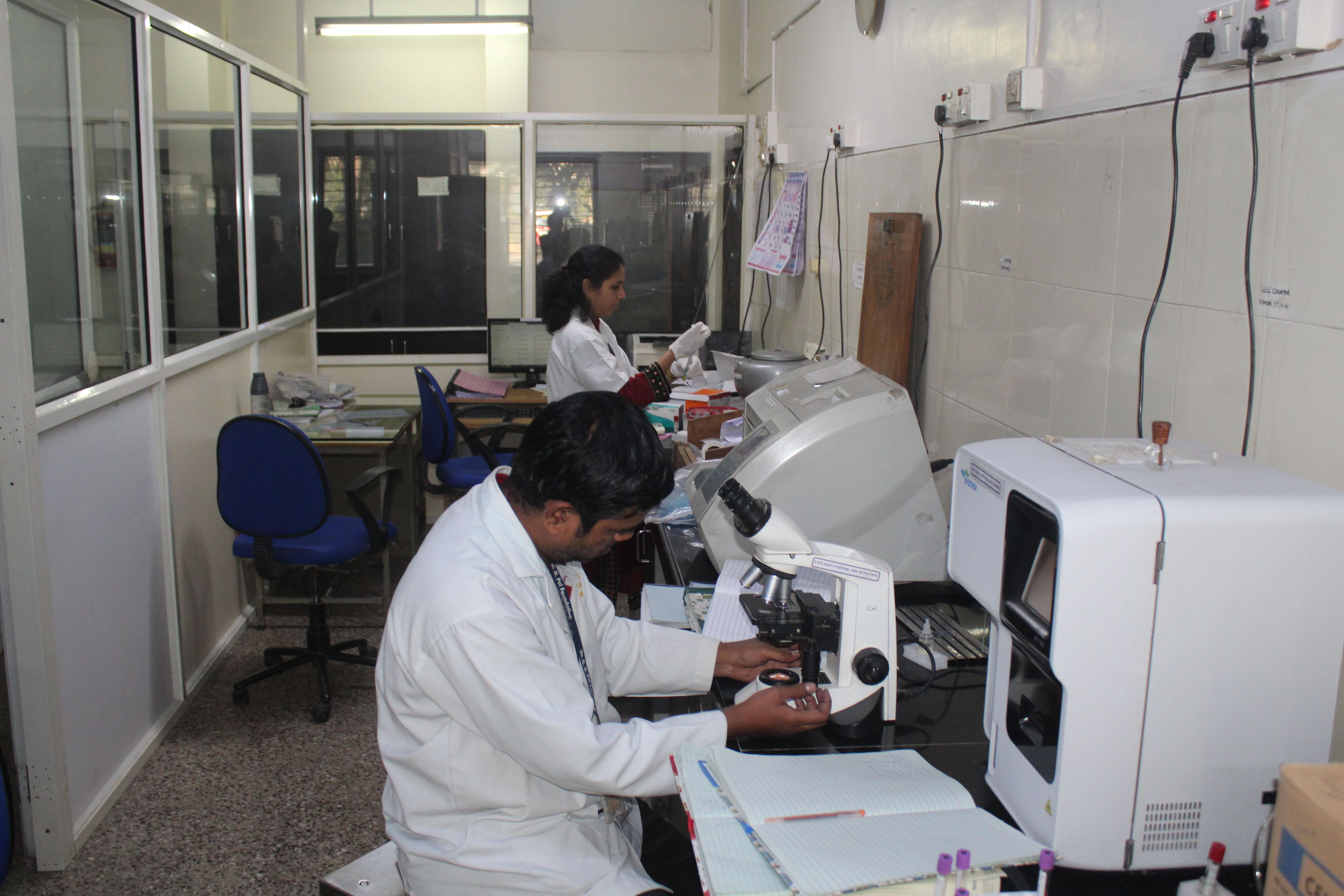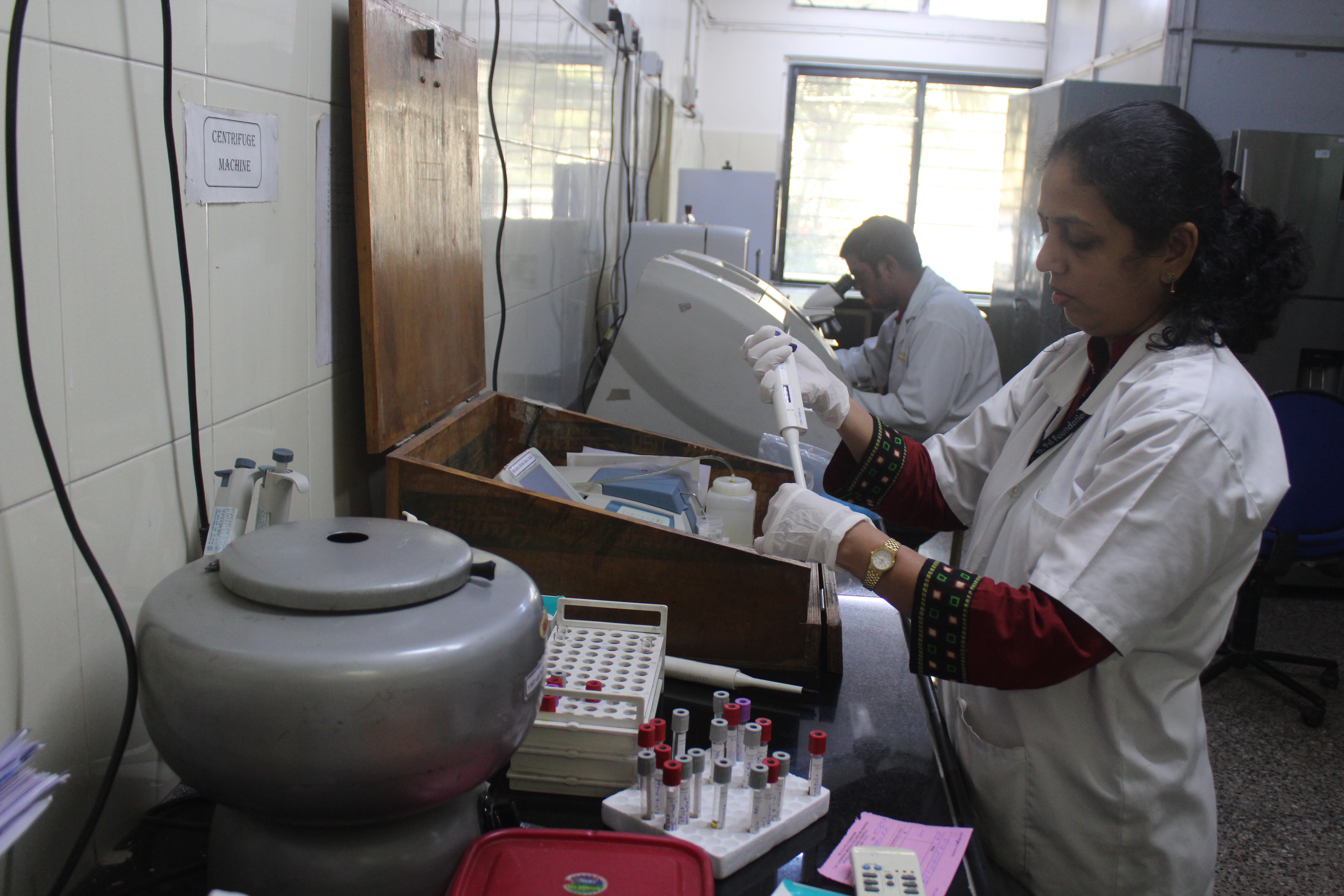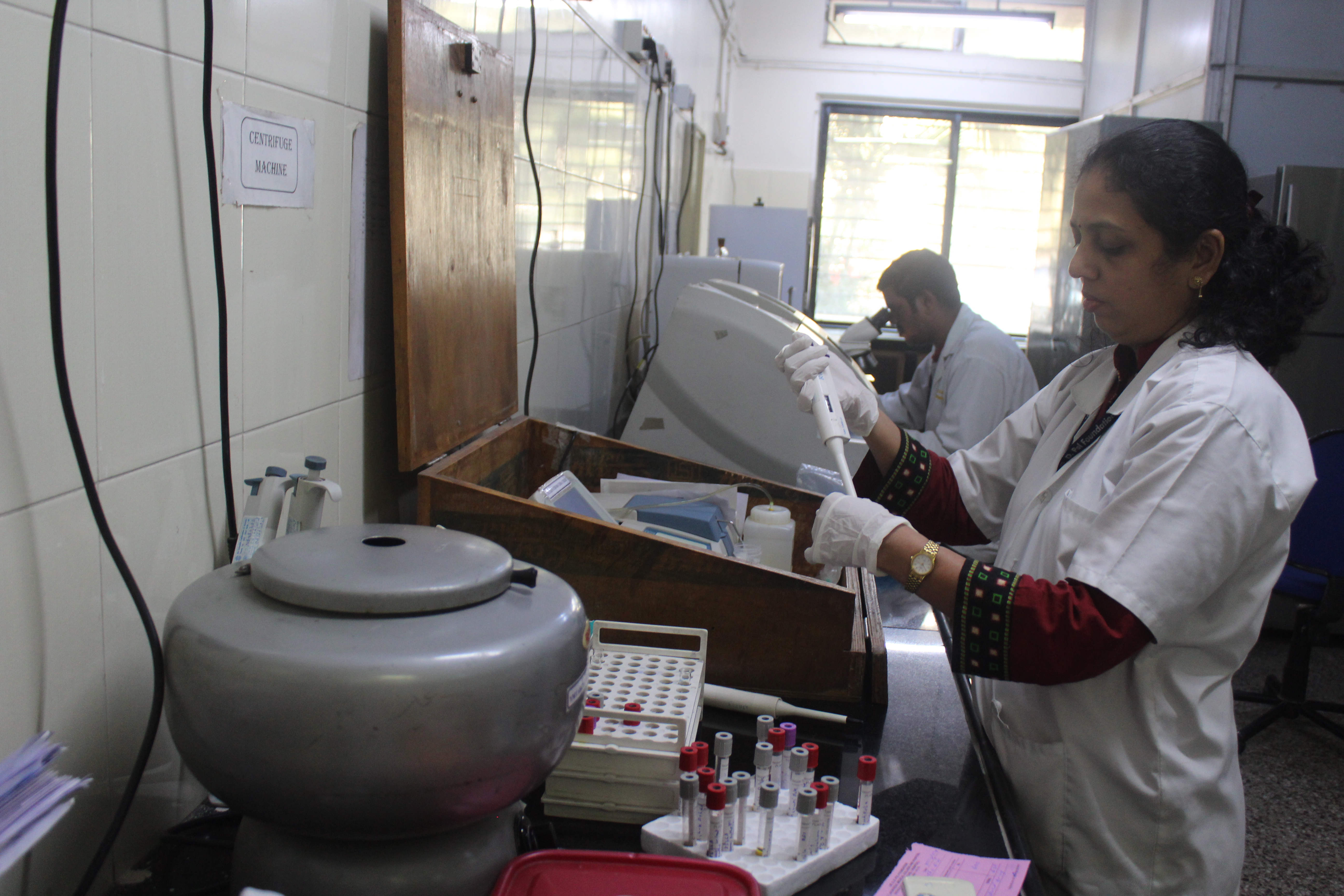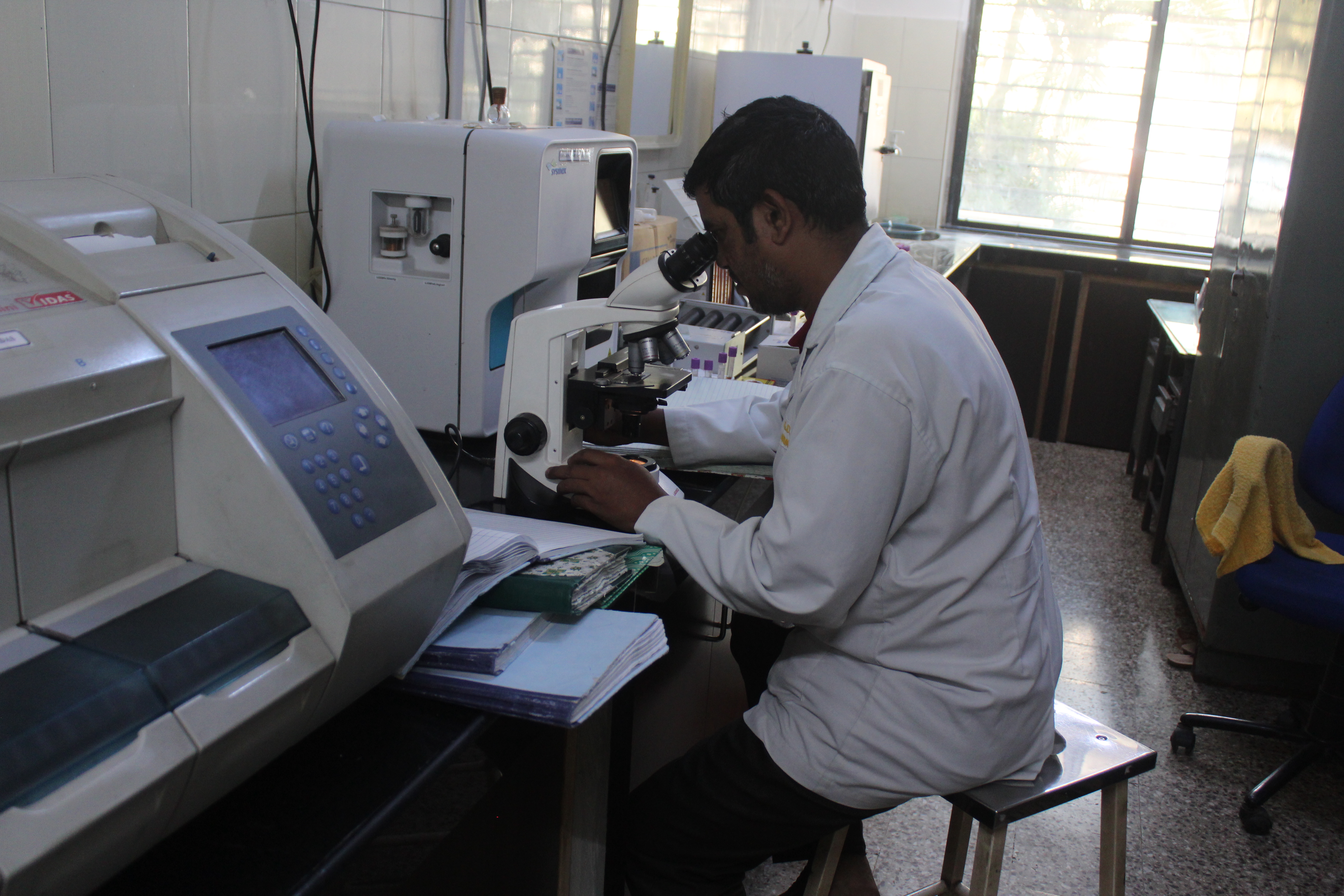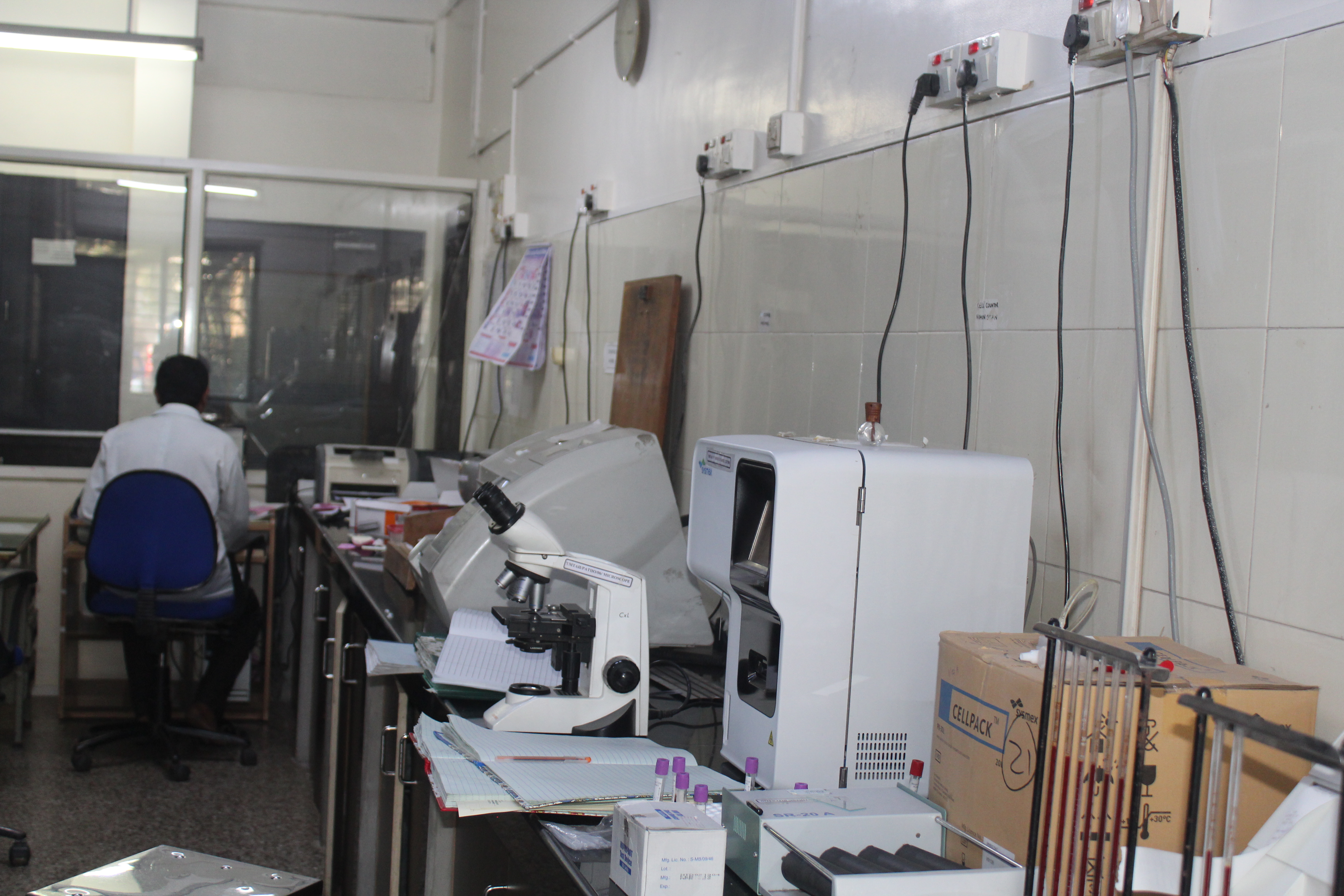 Our college has 7.5 Acres of land where in more than 2000 Ayurvedic plants we planted of more than 300 species. A scientific Nakshatra Udyan is developed by the department of Dravyaguna in this area.
We educated the students thus they will know every details of all these medicinal plants from their identification to the products available in market. Medicinal plant Garden & Herbal Museum of Dravyaguna Department is worth to mention. Especially different area-wise plant specimens are arranged in the Departmental Museum for eg. Flora of Rare Himalayan Plants, Flora of Western Ghat, Flora of Keral etc.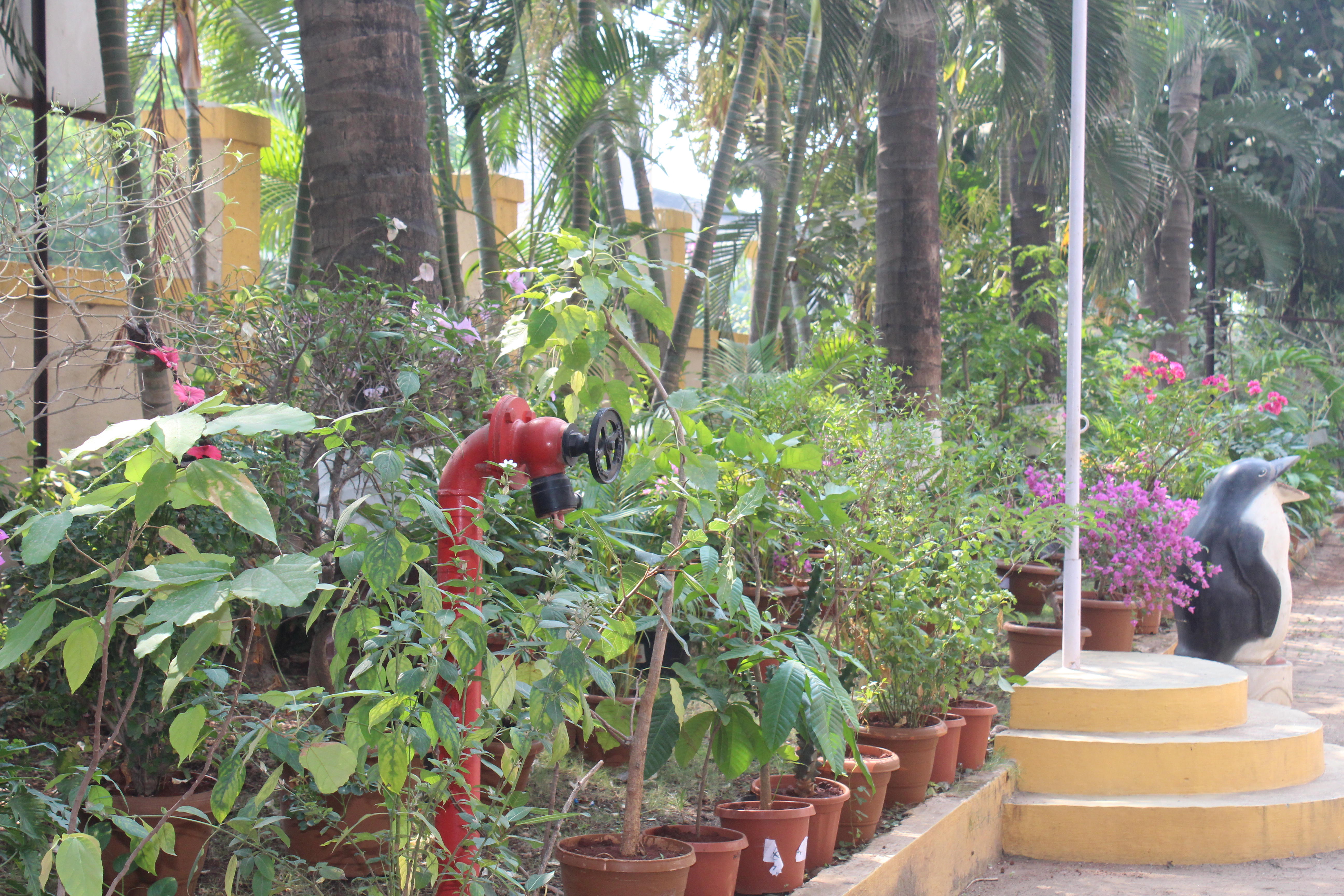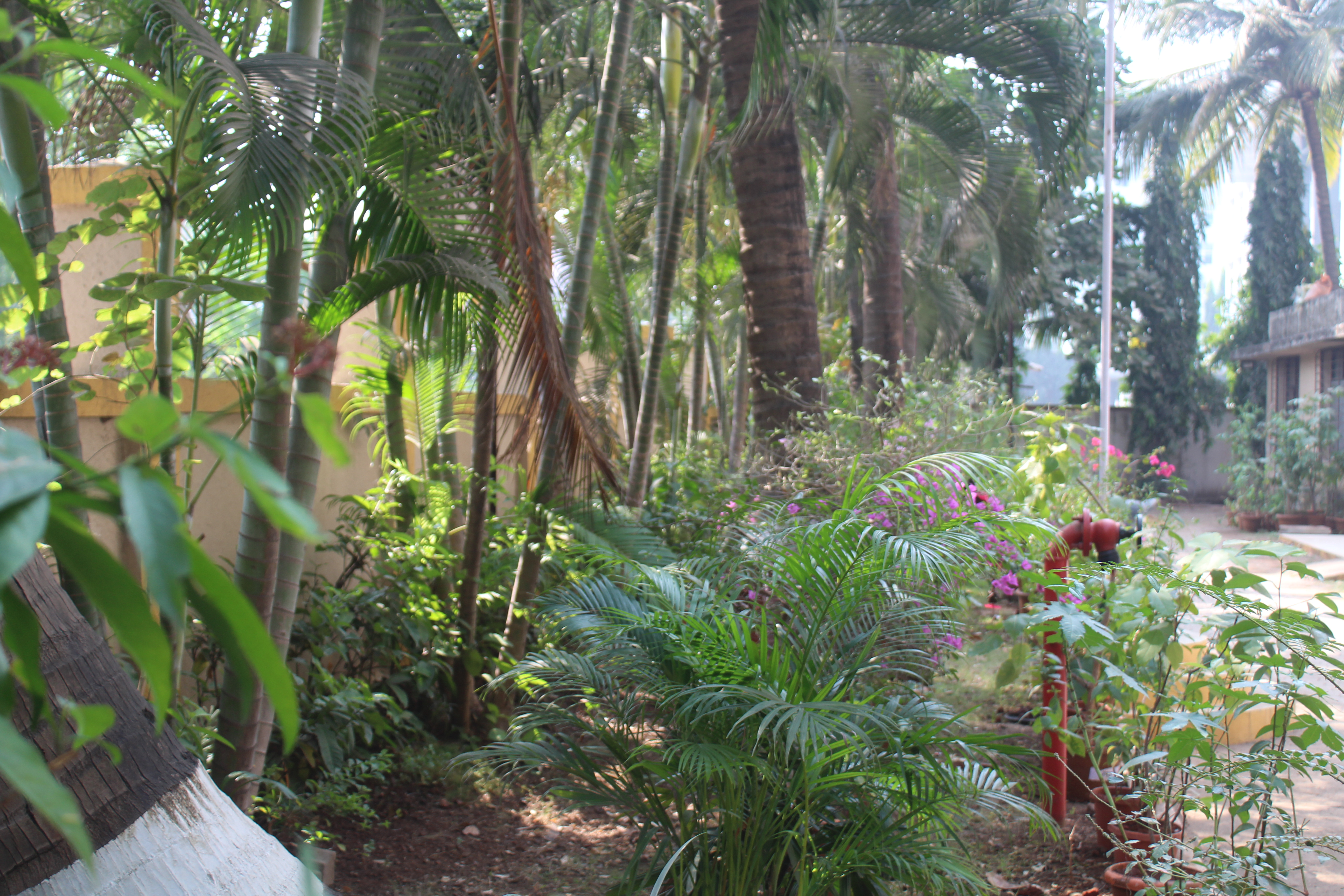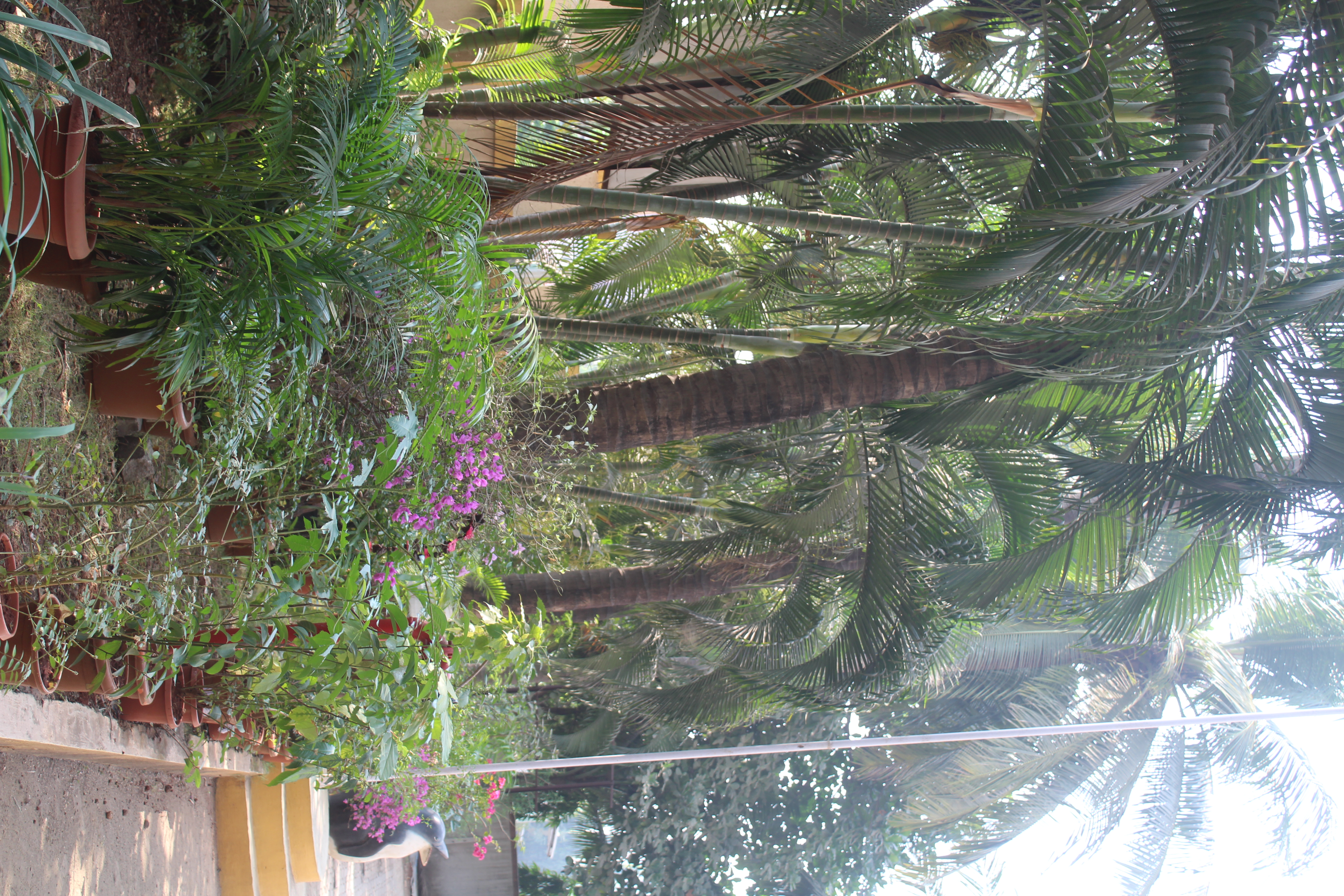 Total Number of plant species (a+b+c+d)
(293)
a)
Number of tree species
125
b)
Number of  Shrub species
052
c)
Number of herb species
078
d)
Number of climber species
038
Dr G.D.Pol Foundation provides separate residential accommodations are provided for boys and girl students. All the required amenities are provided as well. The care of these students is taken by the rector, who is specially appointed to look after them round the clock.
Rooms have basic amenities like table, chair, cupboard, bed, blankets, pillow etc. we have
24 hrs water supplies, drinking water is supplied through Aqua guard. TV facility is provided as well. Heaters are provided in each and every bathroom. Dining hall is available for dinners and lunch.
There are lady guards who guard the girls' hostel 24 hours in 3 shifts. Through cleaning is done by our employees.
Girls : 67
Boys : 32
The following departments are also having museums with large numbers of specimens, models and charts etc.-
Rachana Sharir
Kriya Sharir
Swasthavritta
Dravyagun Vidnyan
Rasashastra Bhaishajya Kalpana
Agad Tantra
Rognidan & other departments as per the norms of Central Council of Indian Medicine, New Delhi.