OUR VISION:-
       To establish as centre of excellence in medical and Technical Education following an interdisciplinary and quality centric approach and offer affordable Ayurvedic Healthcare Access for the benefit of mankind.
OUR MISSION:-
DR.G.D.Pol Foundation YMT Ayurved Mahavidyalaya and its mother institute have following missions –
1. To generate carrying compassionate and Competent Ayurvedic professional with master in practical hands on skills through quality education which involves moral and ethics but base remains scientific
     2.To inculcate interdisciplinary research fruitful for mankind.
   3. To extend quality Healthcare to the nearby needy and underprivileged area to bring Holistic development.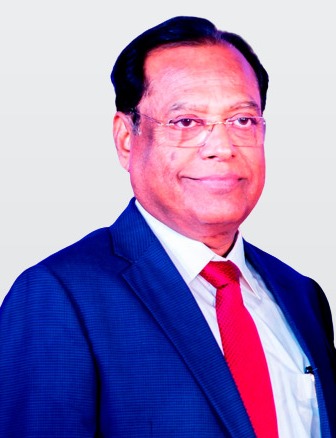 Dr. G. D. POL
CHAIRMAN
Dr. G. D.Pol Foundation
Greetings from Dr.G.D.Pol Foundation, Kharghar, Navi Mumbai.
India's large and diverse population warrants an efficient health care infrastructure that should be accessible to all strata's of society. Good quality health care should not be a privilege of the elite only. Since we set up Dr. G. D. Pol Foundation (formerly YERALA MEDICAL TRUST) in 1989, at Kharghar, Navi Mumbai, my vision and endeavor has been to bring state-of-the-art health care to the masses of India. In order to achieve this, we at Dr. G. D. Pol Foundation, are committed to providing advanced medical care at a minimum possible cost. Our focus has always been on the patients of the lower and middle sections of society, patients who are rejected by the large corporate hospitals, patients who cannot afford expensive medical care and patients who deserve empathy. I believe that medicine is a noble profession and sick must not be rejected on monetary grounds.We have an outstanding team of doctors in various specialties including cardiology, gastroenterology, nephrology, respiratory, oncology etc.All our senior doctors are former deans, professors or directors of reputed institutes.We adopt our patients as our relatives rather than customers with a belief "we treat HE CURES". Right from spending time to guiding our patients about the current – cost effective course of actions, we provide world class health care services with empathy to our patients.My happiest moments are when a patient recovers. I send them home, sincerely wishing for their wellness from the bottom of my heart. My heartiest wish is that they must remain well and lead a healthy and happy life.

Ayurveda can be defined as a system, which uses the inherent principles of nature, to help maintain health in a person by keeping the individual's body, mind and spirit in perfect equilibrium with nature.
Ayurveda is a Sanskrit term, made up of the words "ayus" and "veda." "Ayus" means life and "Veda" means knowledge or science. The term "ayurveda" thus means 'the knowledge of life' or 'the science of life'.
According to the ancient Ayurvedic scholar Charaka, "ayu" comprises the mind, body, senses and the soul.