Suryanamaskar Demonstration program organised by Swasthavritta and Yoga department on the occasion of Makar Sankranti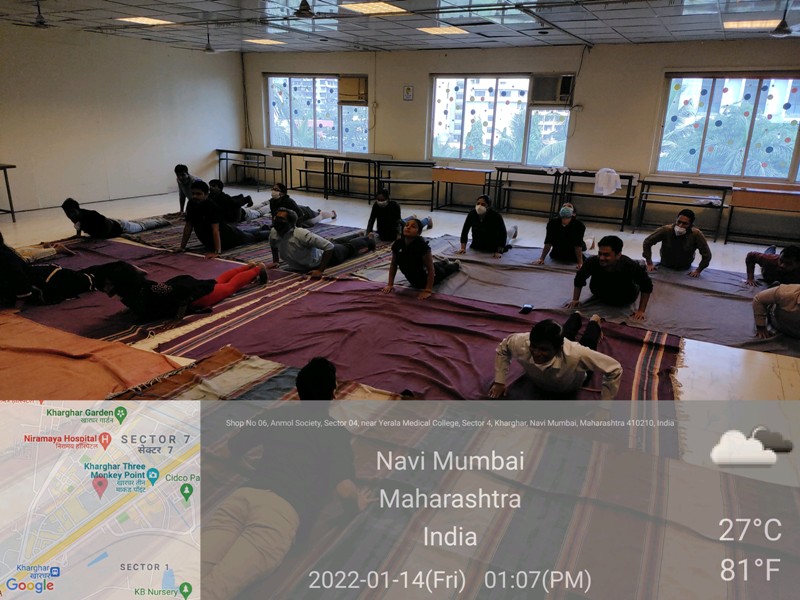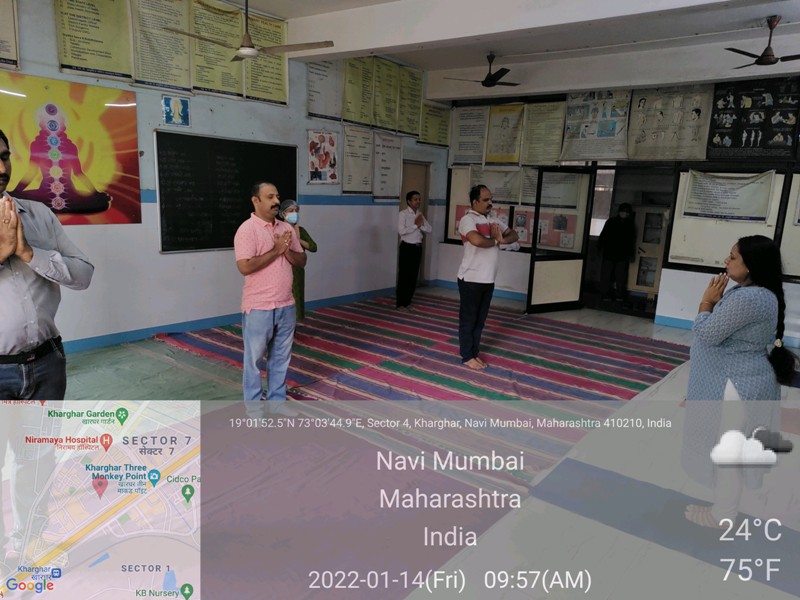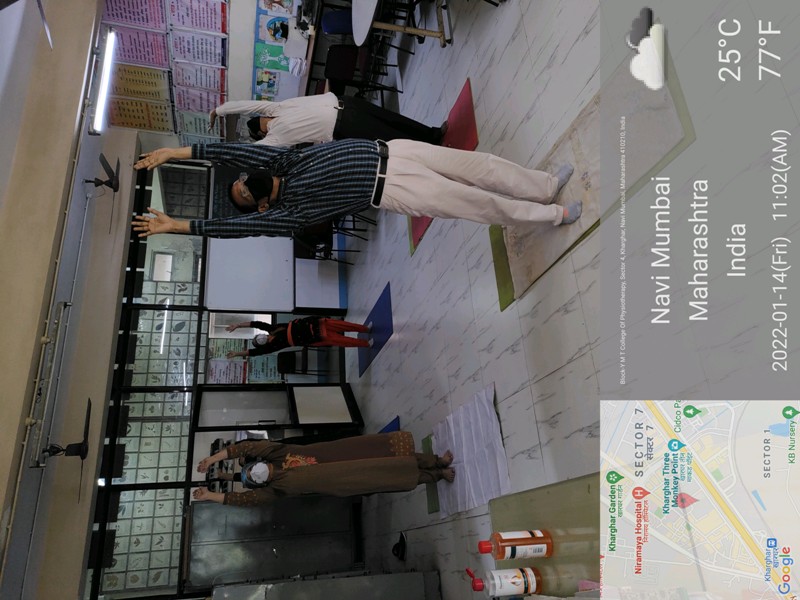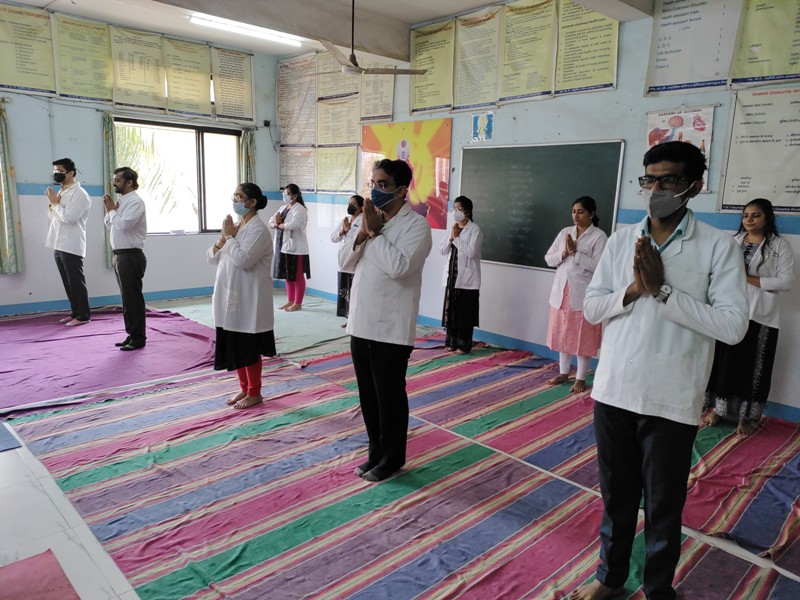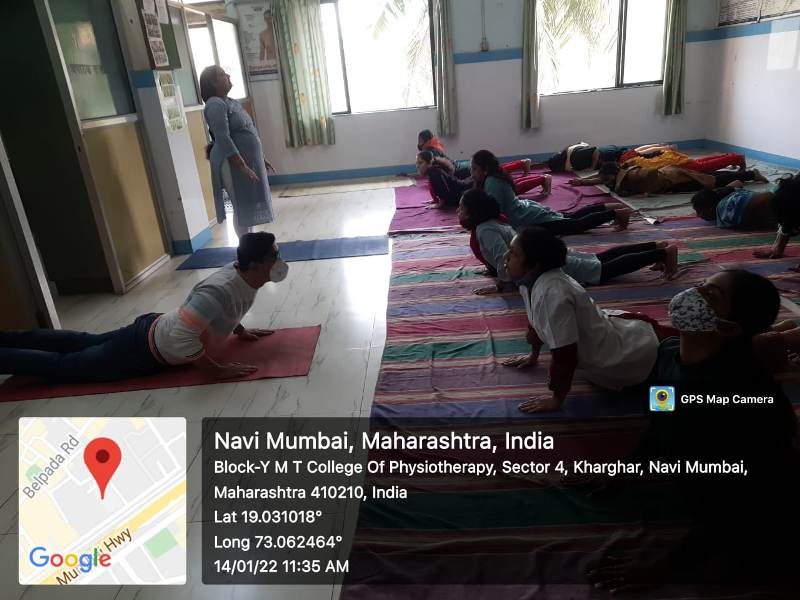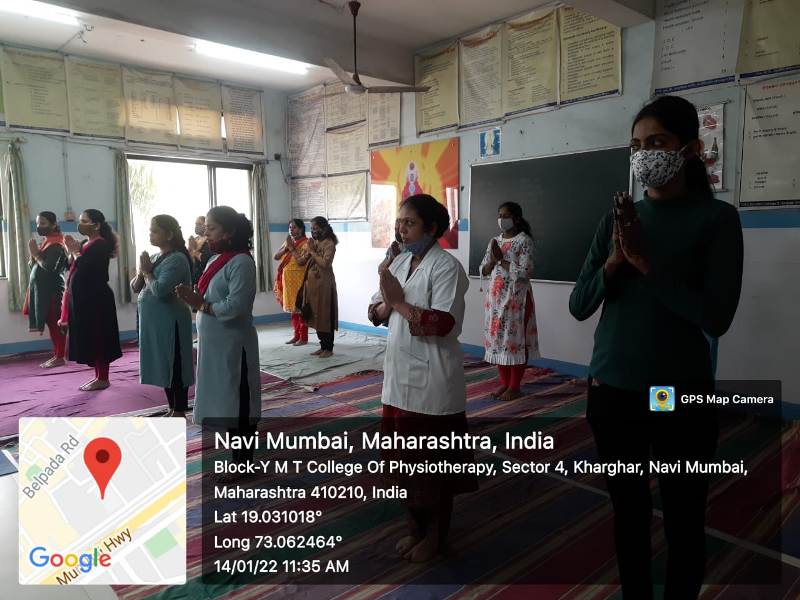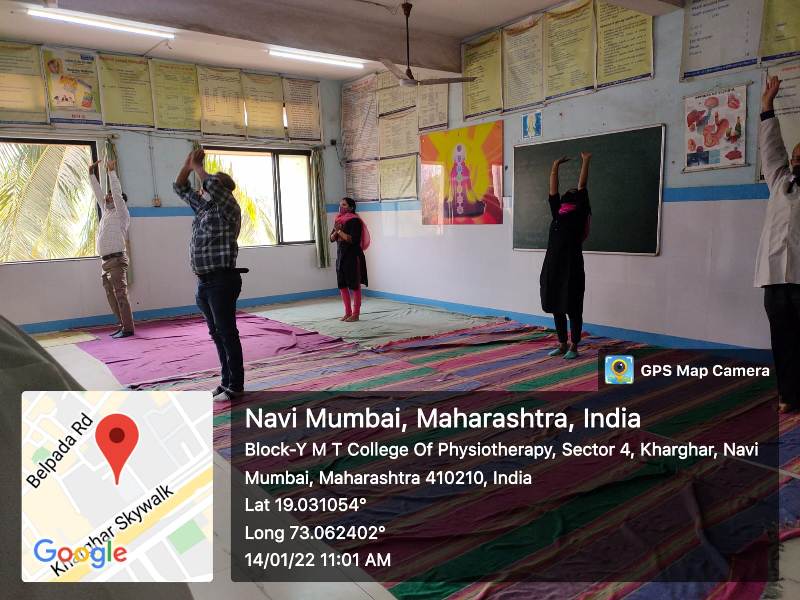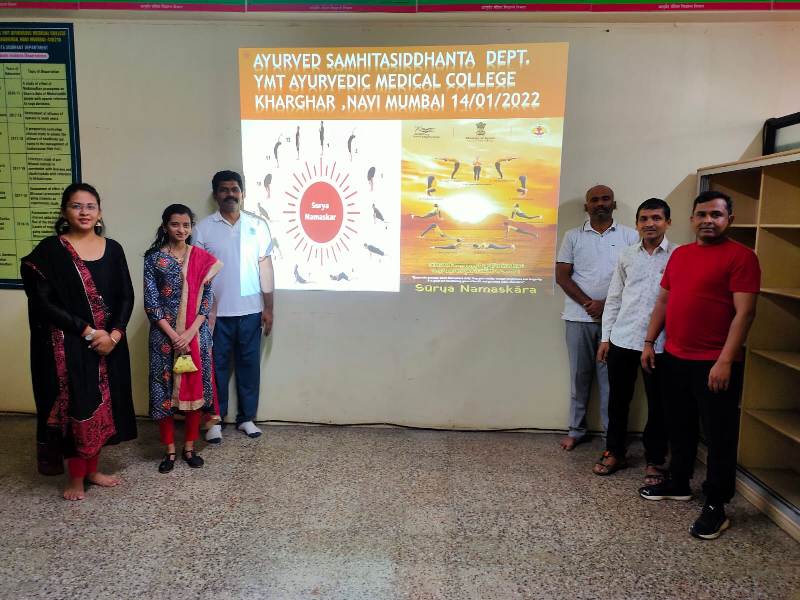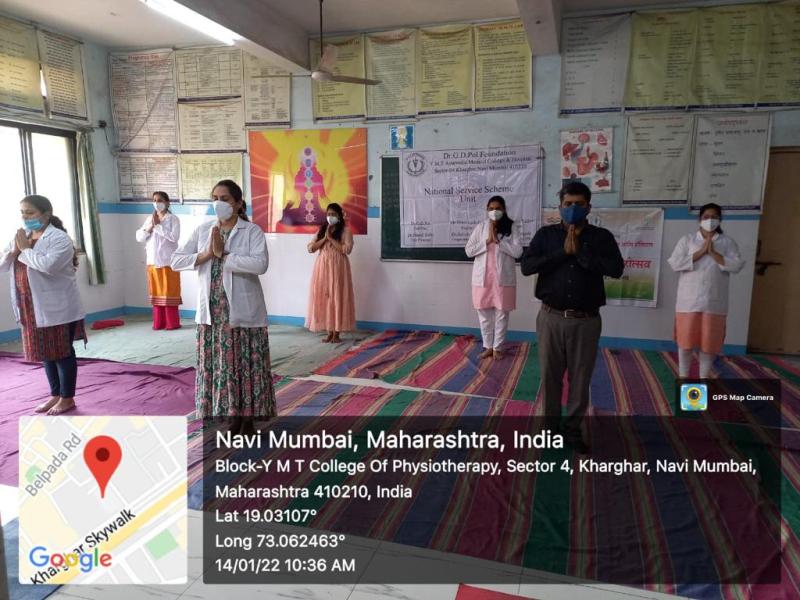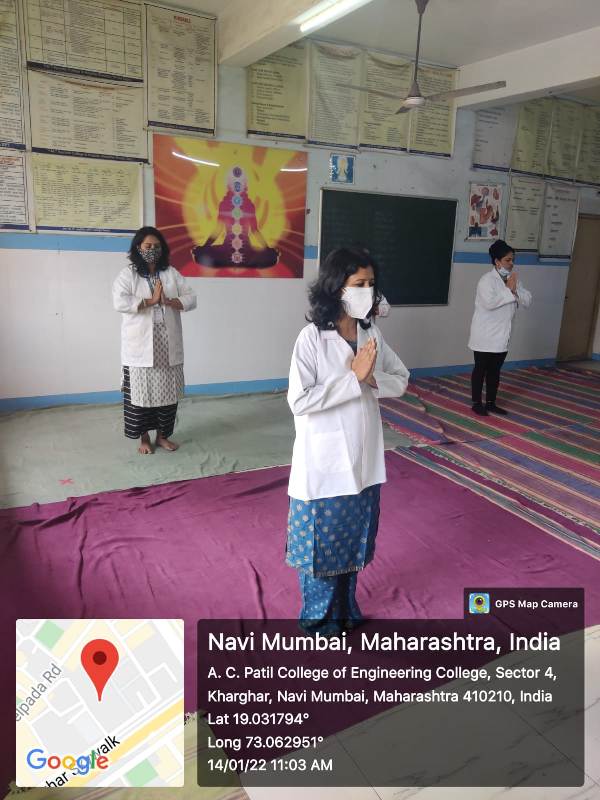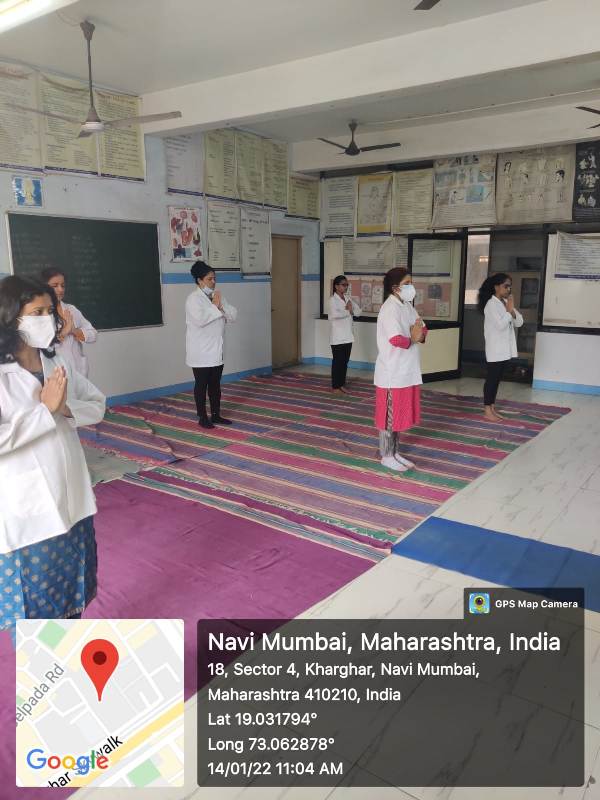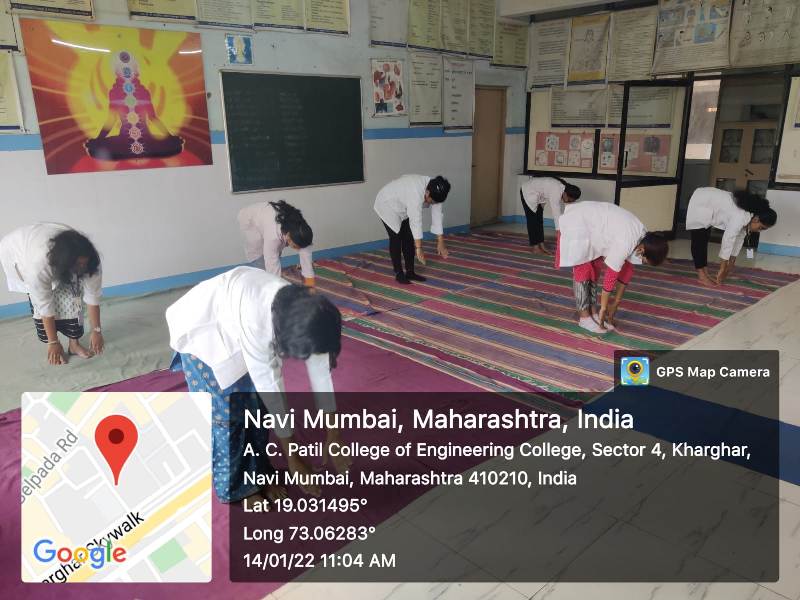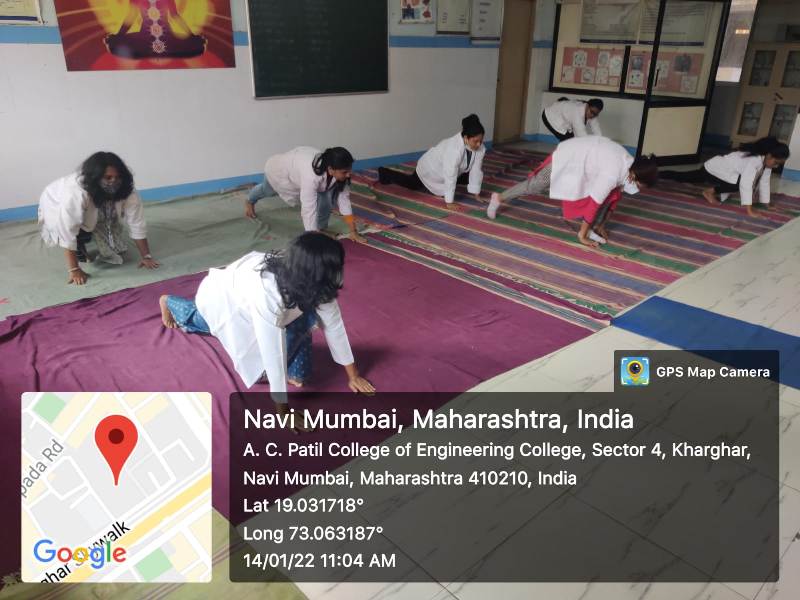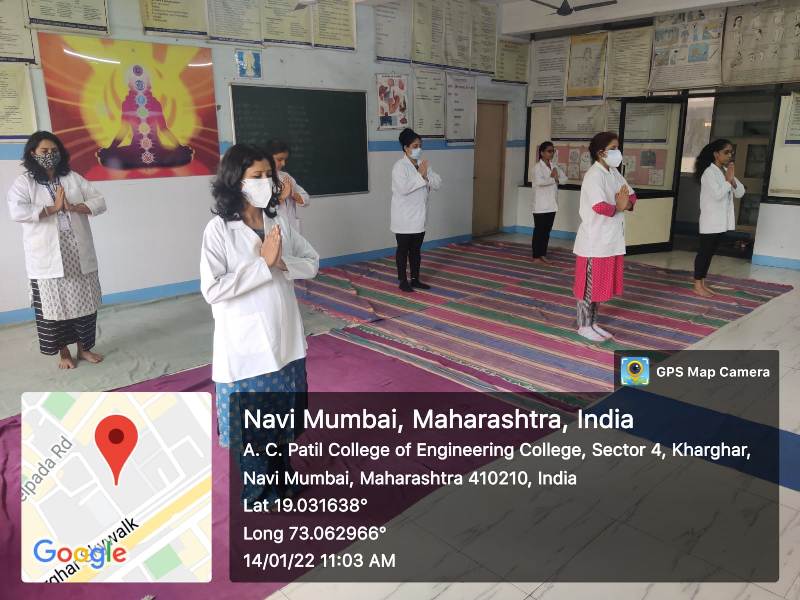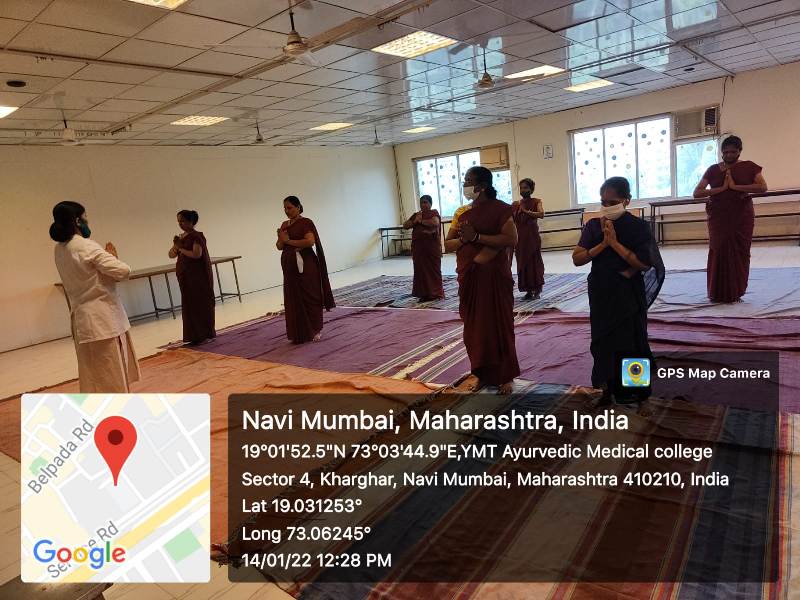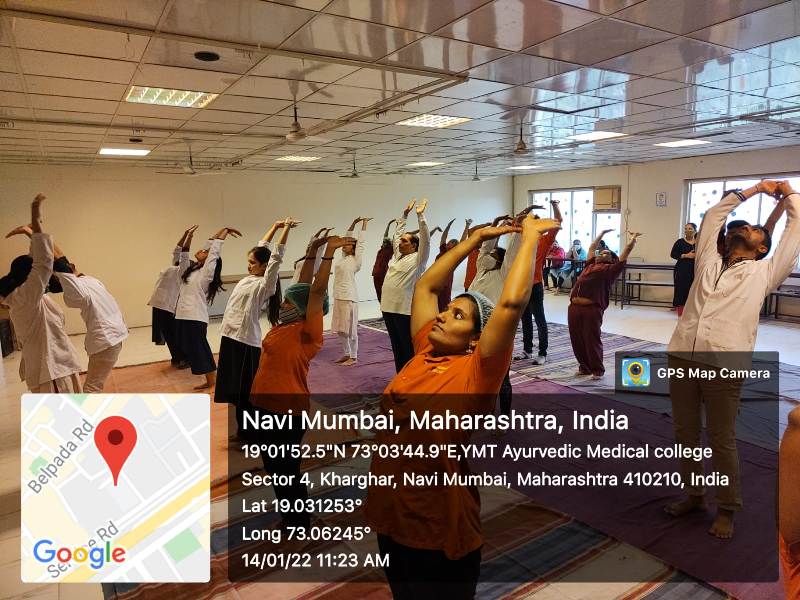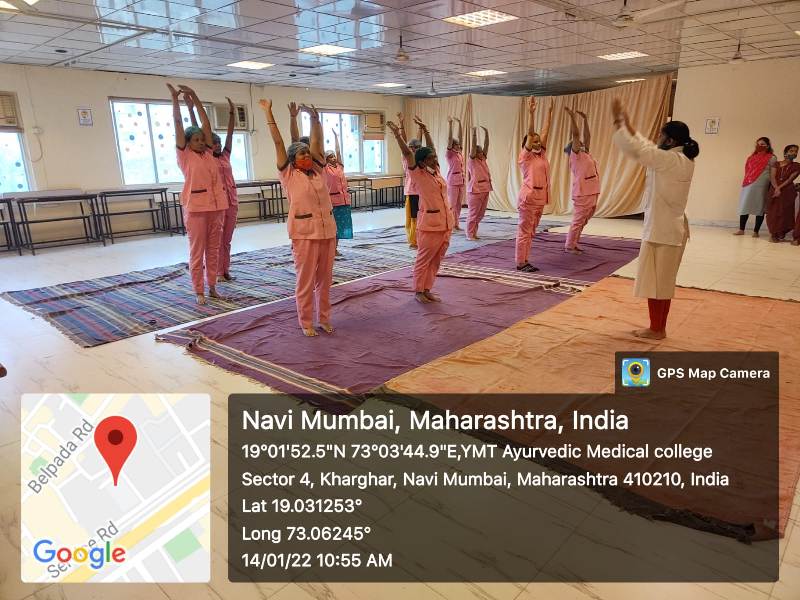 On 19th February 2021, at YMTAMC, Kharghar we celebrated Shivaji Maharaj Jayanti at 11:30am. The Function began with lighting the lamp followed by pooja of Chhatrapati Shivaji Maharaj done by our respective professors. The function ended with releasing the banner of Chhatrapati Shivaji Maharaj from the terrace of the building.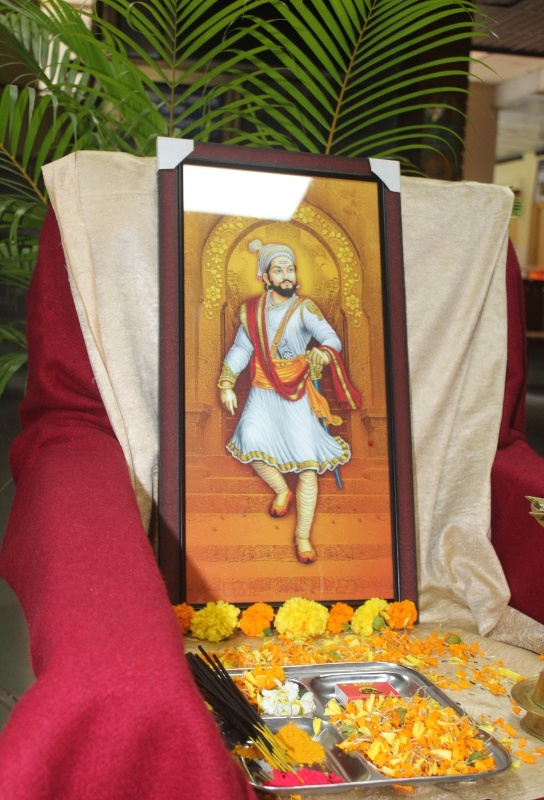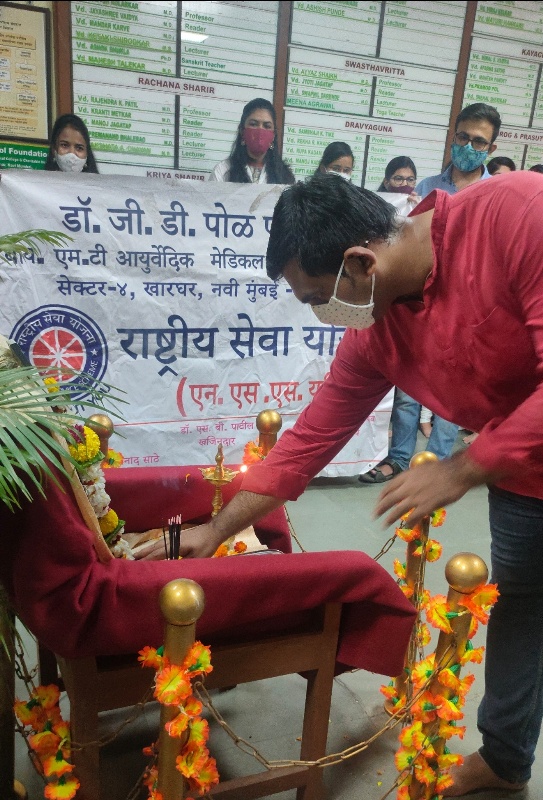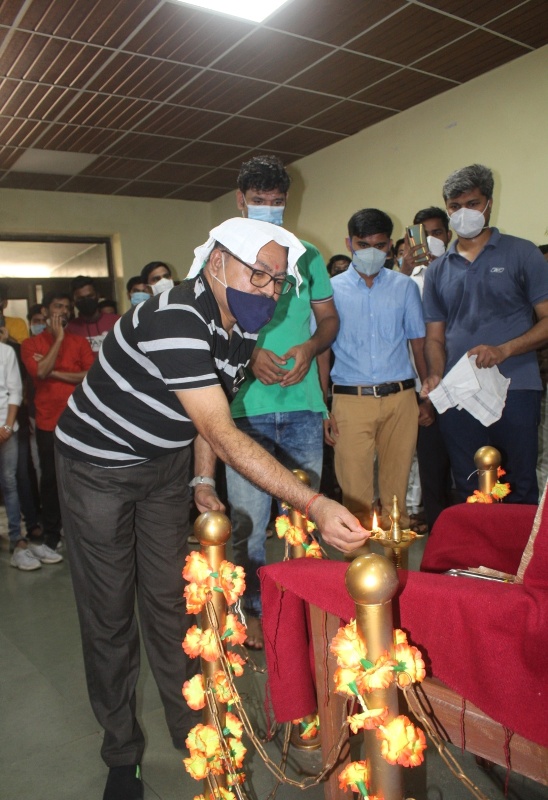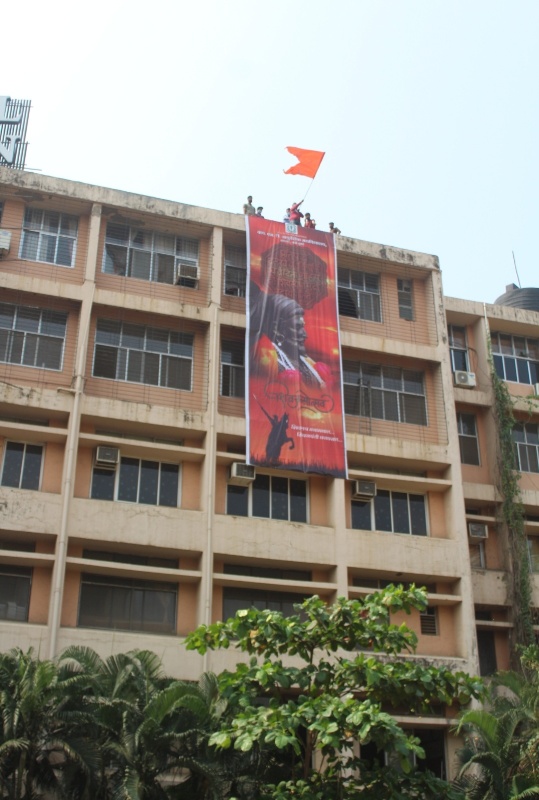 Sant Gadge Maharaj Birth Anniversary On the birth anniversary of Sant Gadge Maharaj, an event was conducted in the auditorium of the college which began with honouring Dr.Ninad Sathe sir who shared his knowledge about Gadge Maharaj's life and work, followed by Swachata Abhiyan by NSS members at sector 5, botanical garden, Kharghar.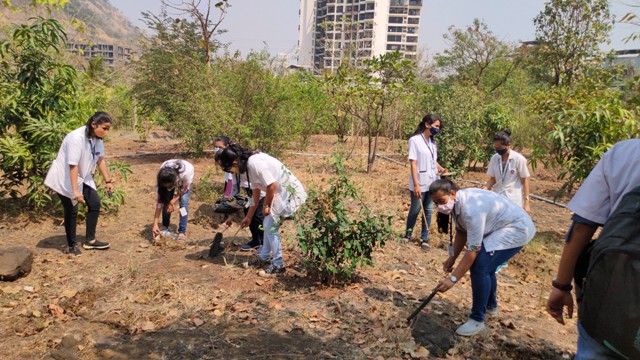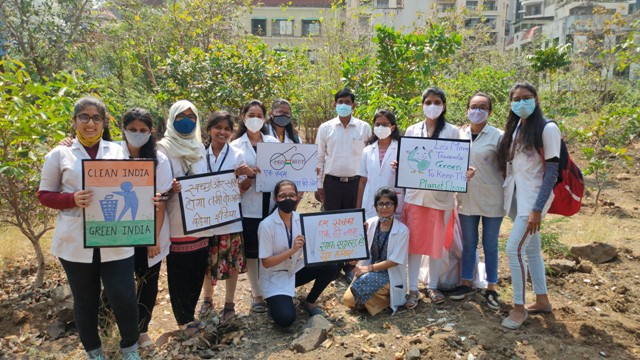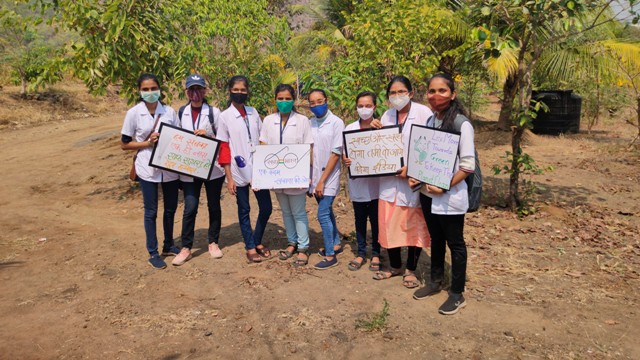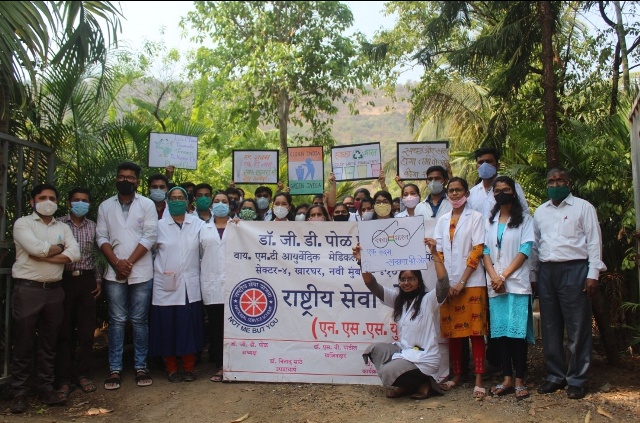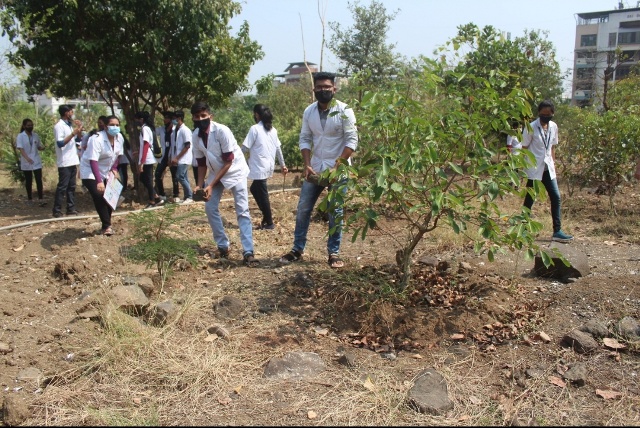 Marathi Bhasha Gaurav Diwas On the occasion of Marathi Bhasha Gaurav Diwas, in the presence of our respected Vice-Principal Dr. Ninad Sathe Sir and other teachers, we initiated the program with Dhanvantari sthavan followed by "GRANTH DINDI". Our enthusiastic students shared their thoughts by the means of speech and poems.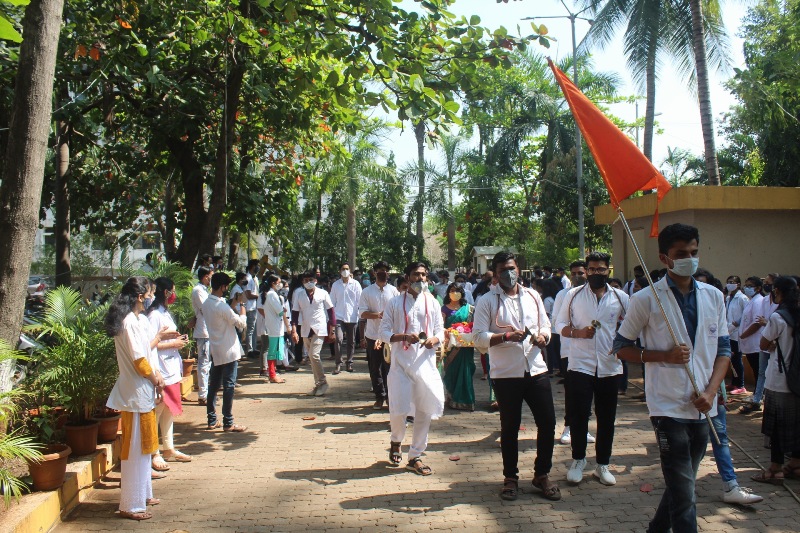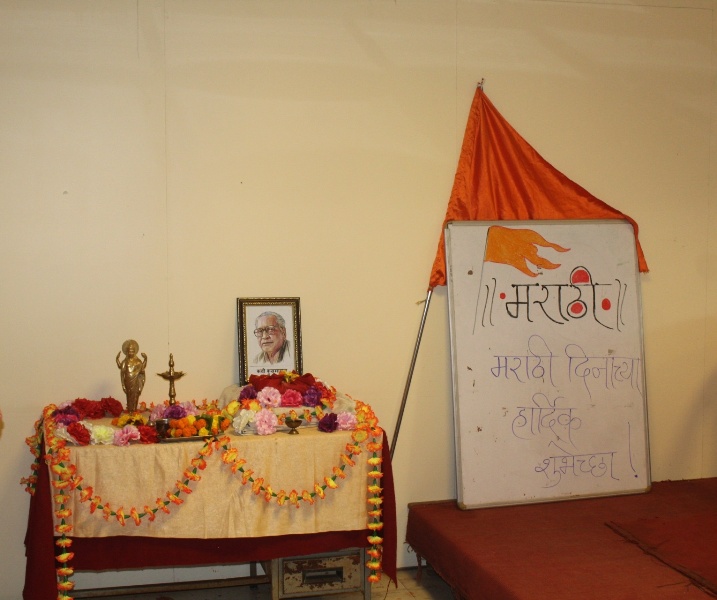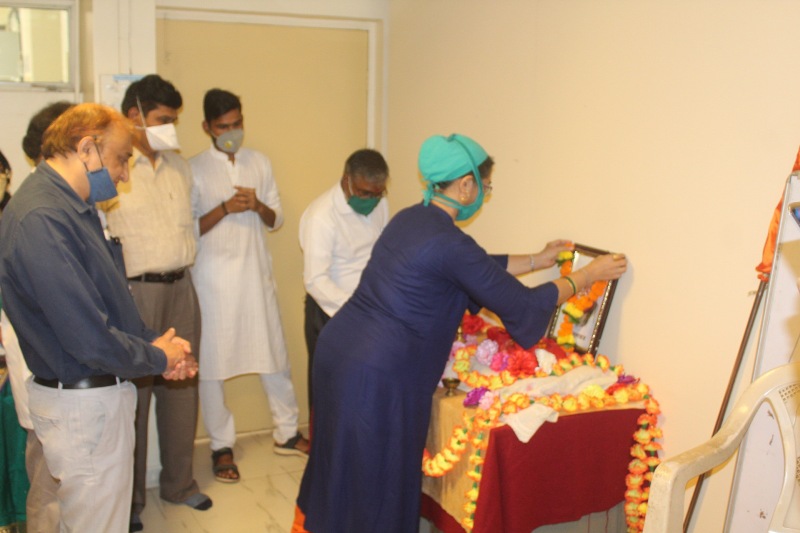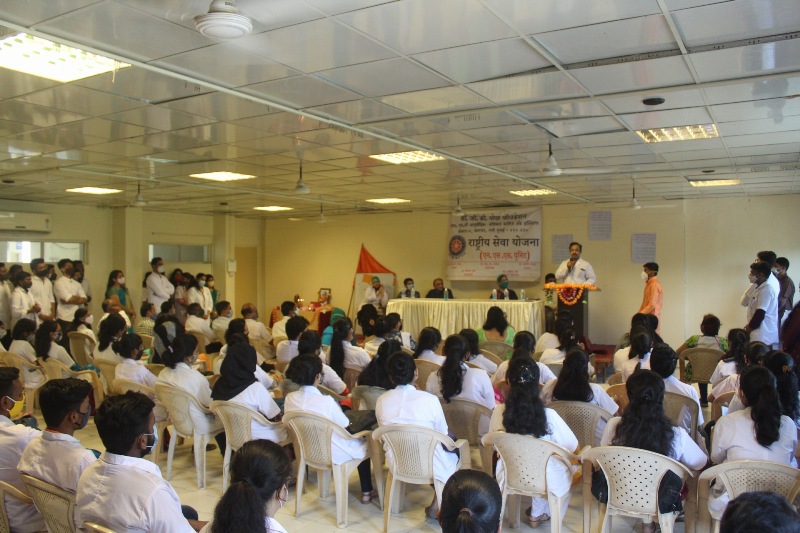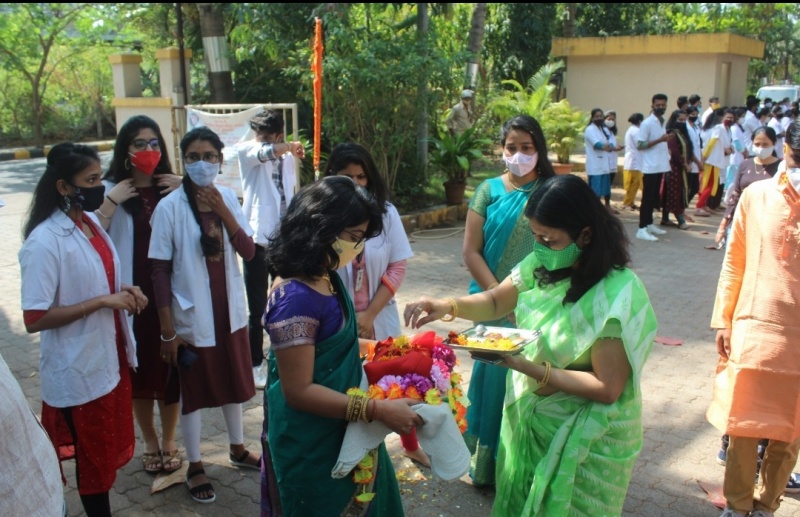 On occasion of Guru-Pornima; Council and Student walfare of YMT Ayurveda college organised a Dyanprabodhini Saptah starting from 27/7/18 to 4/8/18 Eminent personalities from ayurveda and medical field presented and share the knowledge with students on various topics.