Department | Teaching Department |
ROGNIDAN-VIKRUTIVIDNYANT
Introduction :
Dr G.D.Pol Foundation Ayurveda hospital has a well established and fully fledged U.G as well as P.G department in Rognidan. The U.G department has a spacious students' lab, a museum and fulltime staff.
This is a BAMS 2nd year subject. In this department we teach the students diseases on the basis of Nidan panchak (Aetiopathological) and clinical presentation.
Rognidan-Vikrutividnyan is the foundation of all the clinical subjects. The subject helps you to understand in depth the disease (Vyadhi-vidnyanam) & its pathogenesis (Samprapti Vidnyanam), the art & science of the clinical examination methods (Aatur or Rugna Parikshan Vidhi); the signs & symptoms or clinical features of the disease, the required investigations (Vyadhi pariksha vidhi) & the interpretation of their results as well. The subject deals with not only the diagnosis but also the prognosis (Sadhya-sadhyatwa) of any disease. Thus it renders the student to understand the philosophy as well as practicality of vyadhi-vidnyanam.All these topics are taught according to Ayurvedic as well as modern aspect.
Our department has a well established and equipped museum with both microbiological and pathological divisions.
Our well trained and highly qualified teaching staff conducts clinical classes with the help of updated imaging technologies. We have a well established central laboratory having facilities for hematological, biochemical investigations and microbiological investigations.
Our department is the back bone of Dr G.D.Pol foundation YMT Ayurvedic hospital as we are busy working serving the patients by providing the investigation reports.
The Department conducts PG Courese M. D. (Rognidan) since yr. 2010 with intake capacity of three scholars per year.
Objectives :
Our aim is to teach and prepare a 2nd year BAMS graduate to be an expert in Rognidan- Vikrutividnyan. As Rognidan- Vikrutividnyan is the foundation of medical science, once the student is an expert in this field he will automatically become a superior doctor.
Our department strives hard to make the students think, understand & learn the philosophy of Rognidan & Vikrutividnyan.
Our aim is that our students should be able to think & explain the etio-pathogenesis (samprapti) of newer diseases, other unexplained & unnamed diseases on the basis of principals stipulated in Ayurveda classics with the help of sound knowledge of "Nidan panchak" & Vyadhi Ghatak.
Our students should also be able to explain the Samprapti of each disease with the help of different samhitas. They should undertake a detailed comparative study of Ayurved & modern concepts of disease, pathogenesis & clinical features.
They should study & elaborate the Ayurvedic concepts of vyadhikshamatva, dhatwagnimandya etc. scattered in different samhitas.
We should instruct them to carry out a balance between modern laboratory techniques for investigations & traditional skills for clinical diagnosis and they should revise the fine skills in modern laboratory techniques so as to become expert in the diverse fields of hematology, pathology, bio-chemistry, microbiology & histo-pathology.
Our students should also be well versed in learning other investigations viz. X-rays, U.S.G, C.T. scan, M.R.I., E.C.G., or bedside procedures viz. biopsy, pleural or ascitic tapping, CSF analysis. This knowledge will certainly help them achieve our main aim i.e. to enable them to be judicious in their advice regarding carrying out investigations. They shall also learn the required applied knowledge about the importance & significance of all the investigations & diagnostic procedures so as to inculcate in him the ideal clinical methods to examine the patient & to enable him to communicate with the patient in a lucid manner so as to understand both the patient as well as his disease.
We teach them not only the science but also the art of practicing as a humane professional.
Thus according to Ayurveda a learned Ayurvedic degree holder, a competent clinician & a successful doctor should not only have knowledge of the diseases but should master Rognidan-Vikrutividnyan as well.
Departmental Features :
We are having a very well equipped teaching pathology lab for students. Almost 50 students can work at a time and each student gets separate microscope to study.
UG and PG programmes are regularly conducted
Laboratory technicians & one lab assistant are available to help them.
Students are regularly encouraged for Group discussions, group presentation of various diseases and systems.
Students they have to mandatorily participate & present clinical cases in intra-departmental as well as inter-departmental levels.
| | | | |
| --- | --- | --- | --- |
| Sn | Name Of Staff | Designation | Qualification |
| 1 | Vd. Gharge Archana Rajaram | Professor And  HOD | MD (Kayachikitsa) |
| 2 | Vd.Kini Jai Kiran | Reader | MD PhD (Rognidan) |
| 3 | Vd. Gupta Shivani Omprakash | Reader | MD (Rognidan) |
| 4 | Vd. Balkar Savita Sitaram | Lecturer | MD (Kayachikitsa) |
| 5 | Vd. Snehal Yadav | Lecturer | MD (Rognidan) |
| | | | | |
| --- | --- | --- | --- | --- |
| Sn | Name of pg  student | Name of dessertation | Name of guide | Admission year |
| 1 | Dr. Aklesh Gaud | To study the etiological factors in Tamakshwas vyadhi evaluated with the help of peak flowmetry. | -Dr. archana Gharge | 2013 |
| 2 | Dr. Bhavna Kumari | Study of prameha upadrava with special refrence to basti with the help of microalbumine | Dr. archana Gharge | 2013 |
| 3 | Dr. Snehal Yadav | – Hetu adhyayan in CAT-II patients of the pulmonary tuberculosis with the special refrence to Rajyakshma | Dr. Jai Kiran Kini | 2013 |
| 4 | Dr. Sunita Shendage | To study the asthivaha srotas dushti in shoulya with special refrence to serum bone specific alkaline phosphatase | Dr. Jai Kiran Kini | 2013 |
| 5 | Dr. Deepti kumari | | | 2014 |
| 6 | Dr. Rajkumar Shukla | | | 2014 |
| 7 | Dr. Sarita Chaube | | | 2014 |
| 8 | Dr. Samata Galphade | | | 2014 |
Activities carried out by faculties
Attended 6th world ayurveda congress at pragati Maidan , Delhi on 6th November-11th November 2014 by Dr. Jai Kiran Kini, Dr.Aklesh Gaud,Dr. Bhavana kumari,Dr. Sunita shendage,Dr. Snehal yadav
Poster presented in 6th world ayurveda congress by Dr. Jai Kiran Kini topic- Hetu vichar in MDR pulmonary tuberculosis patients
Paper presented in 6th WAC by Dr. Jai Kiran Kini-Study of Aamavata Vyadhi and its types with the help of pathological investigations
Attended Update Ayurveda By Dr. Jai Kiran Kini- Dec 11th-13Th 2014
CME In Rognidan and vikrutividnyan- attended by Dr. Archana Ghargre and Dr. Jai Kiran Kini  in sept 2014
2Lectures delivered in CME rognidan at Major S.D. Singh Ayurvedic College, Farrukhabaad in sept 2104-1. Importance of domain in teaching 2. The correlation of vyadhi avastha with pathological investigations
Camp conducted for children of malnutrition with the help of Balrog department of our institute
Completed 10th Advance course in teaching technology by METof MUHS By  Dr. Jai kIran Kini in Feb 2014
AttendedCME Programme arranged by MGACH&RC,Wardha conducted by Department of Rognidan and vikrutividnyan on Recent advances in diagnosi*s of sandhivata on 7th april 2014 by Dr. aklesh Gaud, Dr. Bhavna Kumari, Dr. Snehal Yadav, Dr. Sunita Shendge and Dr. Jai kiran Kini
Participated by PG students in Nanal competition i for case taking, poster presentation, topic presentation in feb 2014 Dr. Snehal Yadav & Dr. Bhavna Kumari  & Dr. Aklesh Gaud
Conductd medical camp for Sthoulya in jan.2014 by PG studnts – dr. Aklesh Gaud, dr. Bhavna kumara, dr. Snehal Yadav and our technician-Mr. Mandar Wadkar
Lecture deliverd by Dr. Jai Kiran Kini for school students of Shantivan aashram shala, Kamothe, raigad in 2014 november
Medical camp conducted for pathology services at URAN on 26th Jan 2014 by Dr. aklesh Gaud
Research paers sent by Dr. Snehal yadav, dr. Bhavna Kumari, Dr. sunita shendge, Dr. aklesh Gaud and Dr. Jai Kiran Kin for National conference on Ayurvedic Management in Psoriasis in dec 2014
TL camp conducted in pathology laboratory in Jan 2014
TL camp conducted in pathology laboratory in july 2014
Attended Research Methodology Training program at BYL Nair hospital, Mumbai central on march 8th by Dr. Jai Kiran Kini.
Glimpse of Our well equipped  laboratory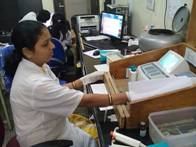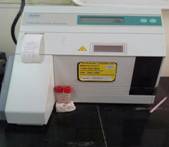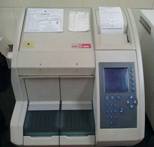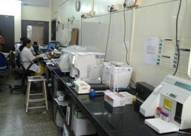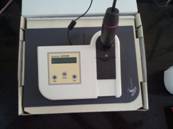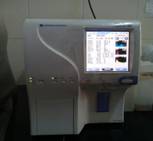 G.D. Pol foundation
YMT ayurvedic college