Department | Teaching Department |
Rachana Sharir
Introduction :
Rachana Sharir is a 1st year BAMS subject, here the students along with theory study Human body parts through dissection methods and become an open-minded researcher and an intelligent clinician. This department is equivalent to that of anatomy of modern medical science and it deals with anatomical aspects of the human body including histology, osteology, organology, etc. The Rachana Sharir subject comprises study of Normal body structures documented by Ayurveda and the Acharyas as well as the study of Modern Anatomy.
Being the foundation subject, all the basic principles of Sharir (body) are incorporated within Rachana-Sharir. This department has a fully fledged dissection hall with facilities for cadaver preservation. It has a well preserved elegant museum with rare specimens and fine exhibits. The department also has an exclusive library.
In the course of 1st year BAMS & MD of Rachana Sharir each and every student has to perform complete Dissection of Cadaver in a systematic manner during his part of curriculum.
Rachana Sharir is an extremely dynamic and interesting subject to an inquisitive Practitioner and Researcher of Ayurveda. All the medical sciences require more or less basic knowledge of Rachana Sharir. Hence the study is indeed the most important of basic sciences of the life.
Objectives :
To train the UG and PG students the basic structure of human body with the help of dissection.
To teach the knowledge of all the vital structures of Human body theoretically and practically.
To acquire many cadavers for imparting proper education to the students.
To raise the awareness of movement like Body Donation activity.
FOR RESEARCH IN AYURVEDIC SHAARIR
TO ENHANCE KNOWLEDGE OF SHAARIR WITH MODERN ANATOMY
TO FIND CLINICAL ASPECTS OF AYURVEDIC SHAARIR CONCEPTS
TO EVALUATE IMPORTANCE OF SHAARIR IN MODERN ERA
Departmental Features :
The most exclusive feature of our department is well-equipped Dissection Hall with 15-16 number of Cadavers provided for Dissection to UG students and PG scholars.
Every UG Anatomy practicle has around 40 students, thus 5 students dissect one body throughout the year. This helps the students to learn each and every details of the body.
Each PG student gets to dissect 1 body throughout the year, thus he learns more about the antomy of the body and gains deeper knowledge about the subject.
Our teachers inspire as well as demonstrate our students to develop charts, models and specimen mounting. Thus helps our PG students to become good acedemics.
Special lectures and disections are organized for KARD (Ksharsutra in Ano-rectal Diseases) students.
Our department is equipped with OHP, Laptops and Desktops.
Our department utilizes modern techniques like Powerpoints and videos for teaching our students.
Rarest specimens like, ear ossiceles, complete brain with spinal cord, "Circle of Willis", bronchial tree (Plastinated) are developed and preserved for our students.DEPARTMENTAL FACILITIES
LARGE SPACE WITH GOOD DISSECTION HALL, MUSEUM
AYURVEDIC AND MODERN BOOKS, MODELS, CHARTS
FACILITIES OF E BOOKS, CDS, INTERNET & COMPUTERS
USE OF PPT, TRANSPERANCIES FOR TEACHING
SELF DISSECTED SOME RARE SPECIMENS OF NERVOUS SYSTEM
SELF PREPARED MODELS FOR BETTER UNDERSTANDING

SPECIMENS OF GLANDS, GENITAL SYSTEMS ( MALE FEMALE), CVS, URINARY SYSTEM, RS, DIGESTIVE SYSTEM, SENSORY ORGANS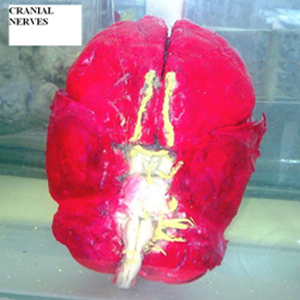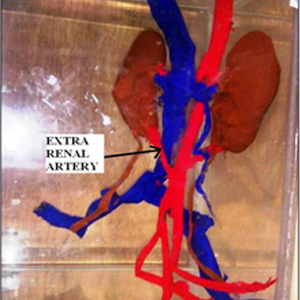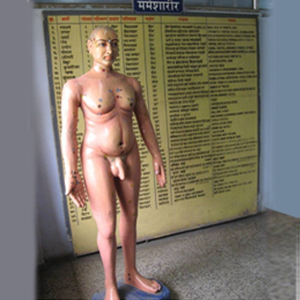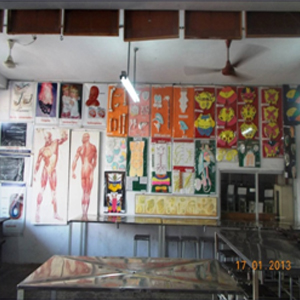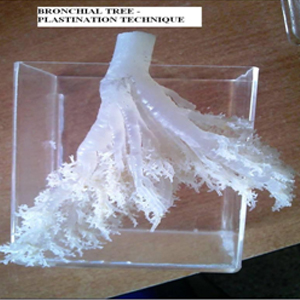 Other Features :
Well qualified and experienced staff with PG teacher recognition to all the faculties.
Fully equipped well developed and well-maintained exclusive Museum of Anatomy comprising specimens (300), models (150) and charts (200).
Training for UG and PG students to prepare Low cost Models
Courses conducted by the department as follows :
PG – 4 students / batch
Post graduation in this department started in 2010.
No. of Postgraduate scholars (M.D. – Rachana Sharir) – 12 year 2010-2013
Seminars / Workshop / CME / ROTP :
Research Methodology Workshop by MUHS Nashik
26-28 march 2012 organised by our department.
Research Papers & Publications :
Study of Anatomical Changes in Coronary arteries WSRT Sushrutokta Hrutshula.
To Elaborate Structure of Artavvah Srotas with Reference to Sharir Rachana by Vd. R K Patil in CRYSTAL – peer reviewed journal of complementary medicine.
Departmental teaching faculties are also engaged in Social and ancillary activities.
Teaching Faculties:
Sr.No
Name of Faculty
Designation
Qualification

1.

Vd.Patil Rajendra Kashiram
Professor
MD, (Ayurved- Sharir Rachana)

2.

Vd. Metkar Kranti Govindrao
Reader & HOD
M.D. (Ayurved) Sharir Rachana

3.

Vd.Jagtap Manoj Mitharam
Reader
M.D. (Ayurved- Rachana Sharir)

4.

Vd. Premanand Bhalerao
Lecturer
M.D. & PhD.(Ayurved- Rachana Sharir)

5.

Vd. Akshata Chavan
Lecturer
M.D. (Ayurved- Rachana Sharir)

PG STUDENTS

2010-11

2011-12

2012-13

2013-14

Santosh belokar

Deepak Mahajan

Aishwarya sateesh

Priyanka katke

Smita Mekhale

Manjeet Singh

Ashlesha temkar

Vasundhara
Muley

Gautam Sharma

Rupali Rathod

Minal mhatre

Vivekanand gogle

Snehalata bagal

Prashant Jagtap

Madhuri chandanshive

DEPARTMENTAL RESEARCH

SR. NO.

NAME OF STUDENT

NAME OF GUIDE

TOPIC

ADMISSION
YEAR

1

VD. SANTOSH BELOKAR

VD. R K PATIL

A DETAILED STUDY OF ASTHI DHATU WSRT
ASTHIBHAGNA

2010-11

2

VD. SMITA MEKHALE

VD. R K PATIL

A DETAILED STUDY OF GARBHASHAY WSRT
PRASTRAMSINI YONIVYAPAD

2010-11

3

VD. GAUTAM SHARMA

VD. KRANTI METKAR

A STUDY OF VAIKALYAKAR MARMA WSRT ANSAPHALAK

2010-11

4

VD. SNEHALATA BAGAL

VD. KRANTI METKAR

A RACHANATMAK STUDY OF GARBHASHAY WSRT VANDHYATVA

2010-11

5

VD. DEEPAK MAHAJAN

VD. R K PATIL

A DETAILED STUDY OF NETRA SHARIR WSRT
KANA(SQUINT)

2011-12

6

VD. MANJEET SINGH

VD. R K PATIL

A DETAILED STUDY OF PHUPHUS WSRT
RAJYAKSHMA

2011-12

7

VD. RUPALI RATHOD

VD. KRANTI METKAR

A CRITICAL STUDY OF SCALP HAIR WSRT
INDRALUPTA

2011-12

8

VD. PRASHANT JAGATAP

VD. MANOJ JAGTAP

AN ANATOMICAL STUDY OF PARSHNI WSRT PARSHNISHUL

2011-12

9

VD. AISWARIYA SATHEESH

VD. R K PATIL

A  DETAILED STUDY OF JIVHA SHAARIR

2012-13

10

VD. ASHLESHA TEMKAR

VD. KRANTI METKAR

A DETAIL STUDY NAKHA & IT'S CORELATION WITH ASTHI DHATU VIKRUTI

2012-13

11

VD. MEENAL MHATRE

VD. MANOJ JAGTAP

 ANATOMICAL STUDY OF YAKRUT WSRT RAKTADHARA KALA

2012-13

12

VD.MADHURI CHANDANSHIVE

VD. NAVIN BANARASE

AN ANATOMICAL  STUDY OF PADA WSRT ARTHRITIS

2012-13
Cadaveric Preservative Tank – 2
Dissecting Tables Set: 18 Set
Tanks with a capacity to preserve 10 bodies.
Preservative Chemicals.
Dissecting Table :
Full size with stainless steel top or marble top 16
Half size with stainless steel top or marble top 02Achievements
2nd best paper by Prashant Jagtap at d y patil 18th jan 2014
Paper  presentations and poster presentations by pg students at various seminarsOPD
Cosmetic OPD  successfully run by vd. Kranti Metkar and department since last 10yrs. All problems regarding Skin and hair are dignosed  & treated by Ayurveda. Internal medicines, face packs, hair oil etc are dispensed in opd. Opd is run on Tuesday and Friday.