Life on Campus |
National Service Scheme (N.S.S)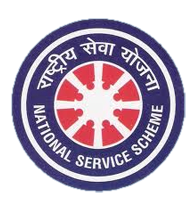 Our college is actively conducting National Service Scheme activity which is partly funded by University since yr. 1993. Being the part of Maharashtra Arogya Mandal, a Social organization founded by inspirations from Poojya Late Sane Guruji, this Unit has conducted several Winter Special campaigns and the activities concerned with creating social awareness among the students of the college.
MUHS (Maharashtra University of Health Sciences) Nashik and Dr G.D.Pol Foundation Ayurveda College, Kharghar recently organized a 7 day NSS workshop at Chandori, Mangoan, in Raigad.
60 students and more than 20 doctors participated in this wonderful workshop.
Special consultations were organized for eyes and ear disorders, arthritis, asthma, gynecological problems, pediatric problems, heart diseases, blood pressure, diabetes, skin diseases etc.
More than 3500 patients participated and took advantage of this golden opportunity.
During this camp medicines were supplied free of cost, important test like ECG, blood sugar monitoring etc were conducted as well.
During the eye camp patients were examined for myopic, astigmatism, cylindrical vision and patients needing bifocal lens. More than 260 free specs were distributed to poor and needy patients.
In the school health check up program childhood diseases that affects education and development that leads to serious illness causing handicaps in the students were detected and treated with due care and love. Additionally more than 2348 students received free medicine for minor ailments like cold, fever, diarrhea, etc.
A special lecture was delivery by our expert doctor on skin health and skin diseases.
520 houses in the Chandori area were scrutinized and a detail report has been submitted to the MUHS, Nashik and to the State government health department.
During the scrutiny important information on heart disease was provided and their doubts regarding heart disease were cleared as well.
Under the guidance of Dr Usnale free cataract surgeries were conducted on poor and unaffordable patients in Mangoan at Dr Nikams "Anuraddha" eye hospital. All the surgeries were successful, other important surgeries were conducted free of cost at Dr G.D.Pol Foundation Hospital.
This camp was organized under the guidance of our chairman Dr G.D.POl and Ayurveda college dean Dr Sanjeev Yadav. This camp was managed by Dr Prashant Thorat and student representative Damodar Dukale. Special organization was done by Mr Prakesh Karkhanis and local village people.
A special thanks to everyone who participated and made this camp a huge success.