Academic Achievements |
Awards
Amrut 2019 – An Integrated approach towards agadtantra, Dr Sanjay Nandedkar HOD department of Agadtantra was chairperson for scientific session in national level CME recognized by MCIM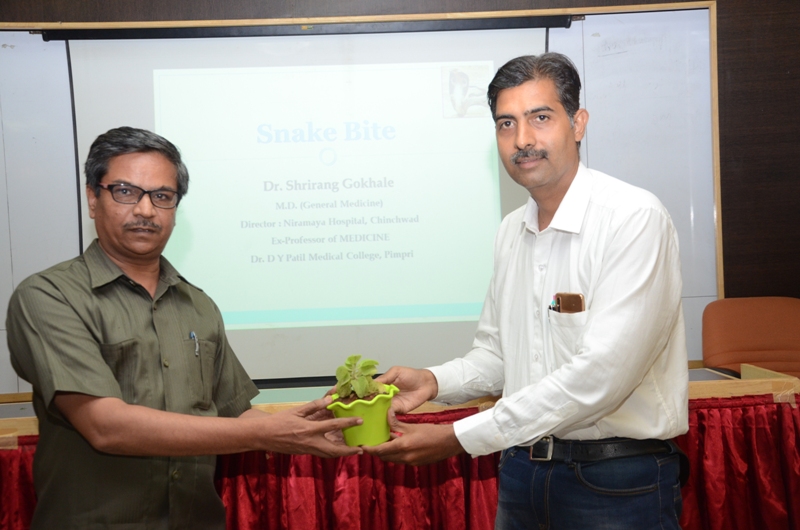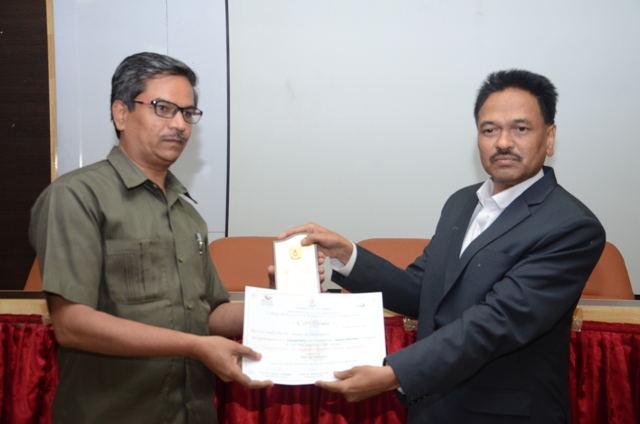 DR. TRUPTI SADASHIV PATIL (MD SCHOLAR)
BEST PAPER AWARD – 1st PRIZE
AT THE "8th INTERNATIONAL AYURVEDA RESEARCH DAY CONFERENCE 2017, PUNE" ORGANIZED BY INTERNATIONAL AYURVEDA ASSOCIATION (IAA), INSTITUTE OF INDIAN MEDICINE (IIM) – AYURVED ACADEMY, DEERGHAYU INTERNATIONAL (PEER REVIEWED SINCE 1984) & BEYOND HORIZONS HEALTH AND SOCIAL CIRCLE (BHHAS, INDIA) IN ASSOCIATION WITH
SOCIETA ITALIANA PROF.KULKARNI AYURVEDA (SIPKA RIMINI, ITALY), C.I.L.U.S. (ITALY), THE AYURVEDA FEDERATION (SOUTH AFRICA), AYURVEDA YOGA (AUSTRALIA), PRAANAM AYURVEDA MEDICAL & HEALTH ASSOCIATION (PRAANAM, SPAIN)
BEST PAPER AWARD – 2ND PRIZE
AT THE "NATIONAL SEMINAR ON STANDARDIZATION OF AYURVEDIC DRUGS- NEEDS AND CHALLENGES 2017" ORGANIZED BY DEPARTMENT OF RASASHASTRA AND BHAISHAJYA KALPANA OF GOVERNMENT AYURVED COLLEGE, NAGPUR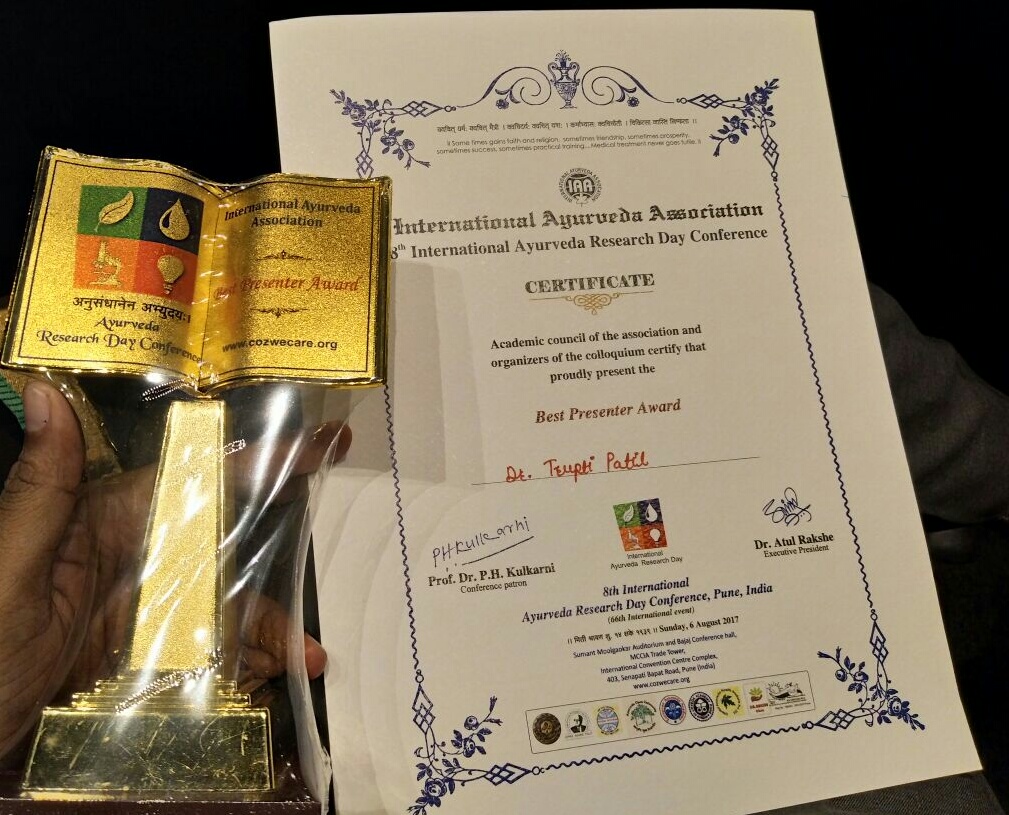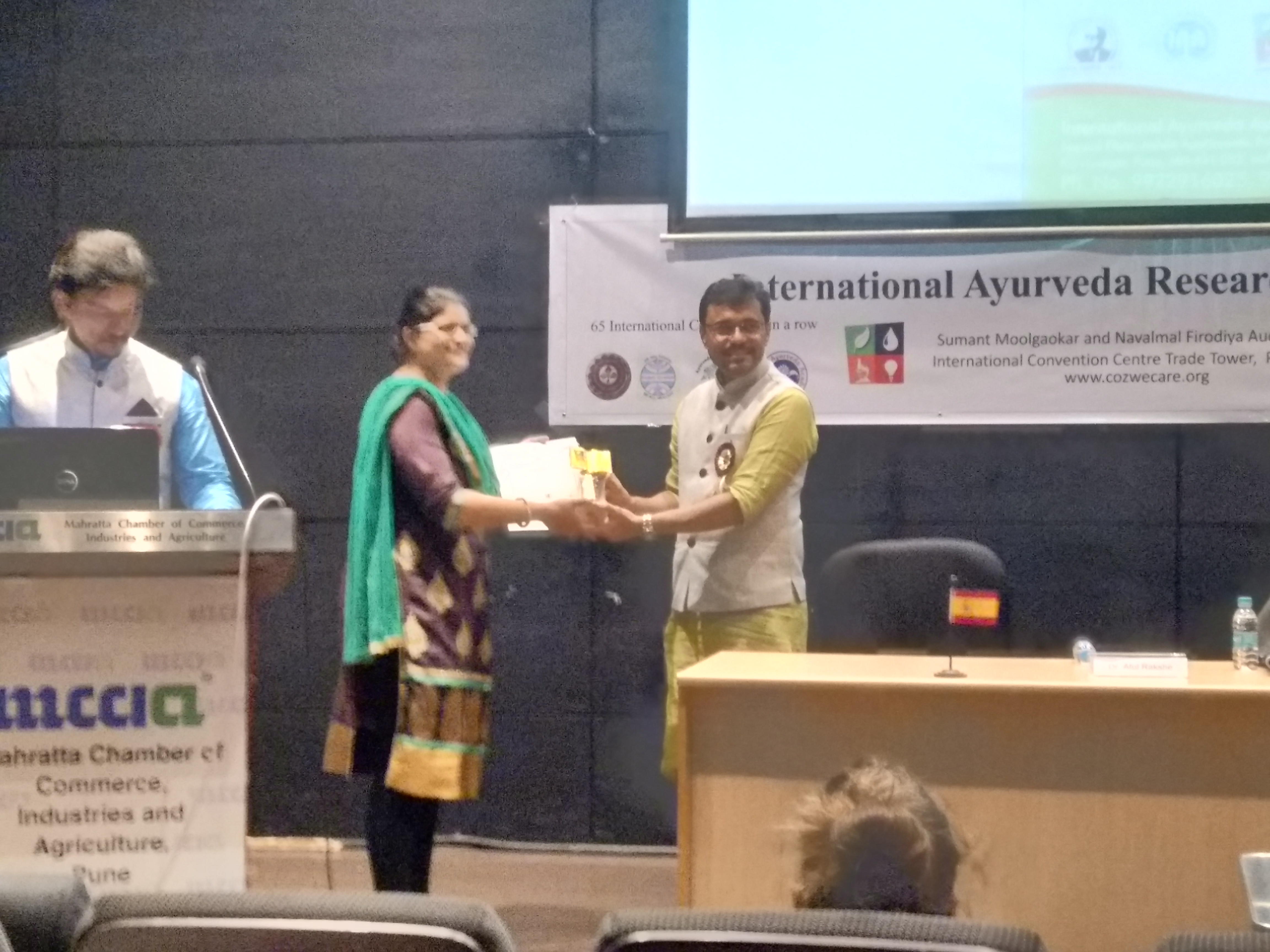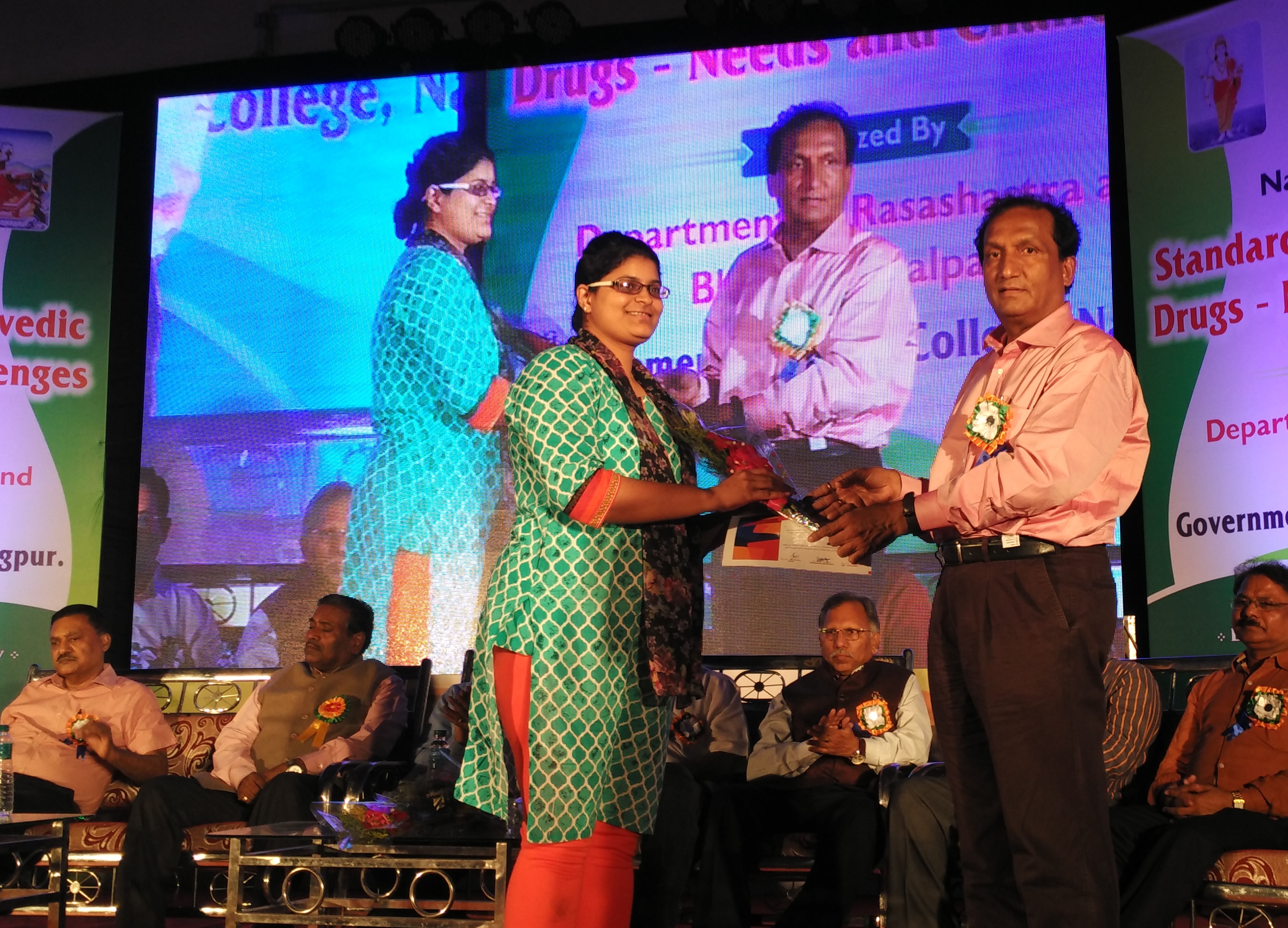 ---
DR.MADHURI LAXMAN BHOGAN (MD SCHOLAR)
BEST PAPER AWARD – 2ND PRIZE
AT THE "NATIONAL SEMINAR ON STANDARDIZATION OF AYURVEDIC DRUGS- NEEDS AND CHALLENGES 2017" ORGANIZED BY DEPARTMENT OF RASASHASTRA AND BHAISHAJYA KALPANA OF GOVERNMENT AYURVED COLLEGE, NAGPUR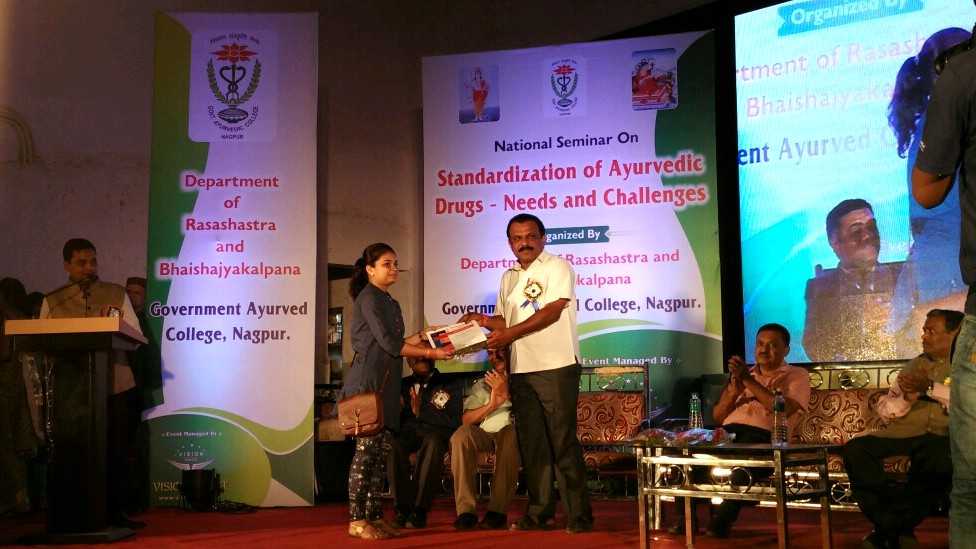 ---
Dr. Prakash Sanchalal Tathed.
(B.A.M. & S.) Professor (Rognidan & Vikrutivigyan Department)
'Best Teacher' award by Lion's International in year 2004.
'Podar Bhushan Award' by Podarite Society and Association of ex-students of Podar Institution.
'Ayurveda Shibir Samrat Award' by Kankawali Youth Congress, Mahesh Sawant Mitra Mandal and Sandu Brothers in 2006.
'Best Doctor Award 2005' by Youth Organization for Unity.
2009 'Dhanwantari Award' by Mumbai Vaidya Sabha and Mumbai Mahanagar Vaidyak Samaj
2009 'Vd. Purshottam Shastri Nanal Charak' Purskar Instituted by Maharshi Annasaheb Partwardhan Pratishthan, and Khadiwale Vaidayak Sanshodhan Sansthan, Pune.
Role of parasurgical procedures in Shalyashalakyaantra
Dr S.P.Badole
Guest speaker…(state level CME)
Mahatma Gandhi AMC Wardha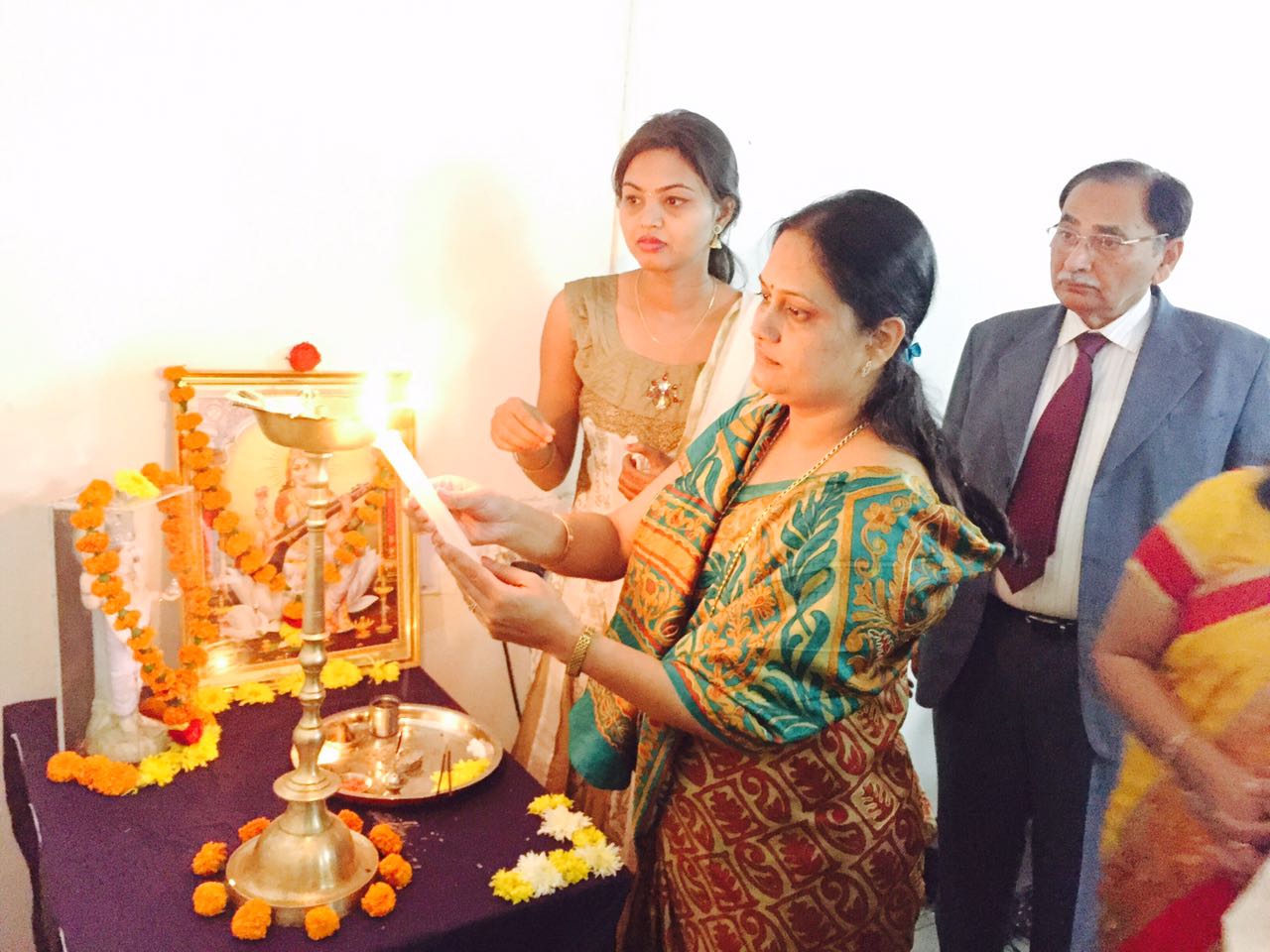 Outstanding achievement by

Dr Mandar Karve(Assistant professor department of Samhita & Sidhant)
---